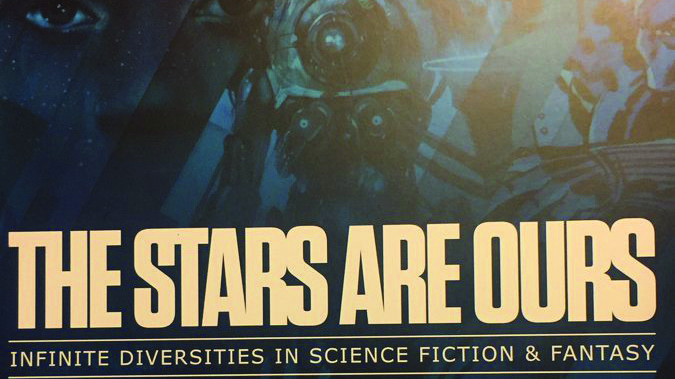 It's a busy time in the Brazos Valley with Aggie Football kicking off, schools and colleges full of students and concert venues buzzing with music. But with all the busy-ness, don't forget to stop and enjoy the exhibits at our local art museums. Here's a roundup of three exhibits that are soon to come down. Don't miss 'em!

The Brazos Spinners & Weavers invite everyone to visit the Intersections Textile Learning Center (TLC) to learn, teach and share their love of fiber arts. Open Thursday through Saturday from 12 p.m. to 6 p.m., Intersections TLC is a great place for those interested in learning new concepts for creating hand-crafted fiber works.

Each month, Intersections TLC chooses a featured artist whose work will be displayed in the store. Dawn Merker was chosen as the August/September fiber artist, with her work featured from Aug. 1 to Sept. 30.

Intersections TLC is located at 2116 South College Ave. in Bryan. For more information on events with the Brazos Spinners & Weavers, visit weavebrazos.org or call 979-822-5684.

The Texas A&M University Cushing Memorial Library and Archives is hosting the exhibition "The Stars Are Ours: Infinite Diversities in Science Fiction and Fantasy." The exhibit, which opened in March, explores the many aspects of diversity that exist in science fiction and fantasy materials.

Items from the Library's Science Fiction and Fantasy Research Collection will dive into race, gender, sexual orientation, religion and culture, among other topics. The exhibition ends Sept. 20. For more information, contact Jeremy Brett at jwbrett@library.tamu.edu.

SEAD Gallery and Bookshop is getting ready to wrap up their current collection: "Art + Words." The collection includes pieces by Marlo Saucedo and Leslie Gaworecki.

Each of Saucedo's pieces feature words forming different shapes. By outlining shapes made up of beautiful messages, the paintings are not only an incredible journey for the eyes, but cause a physical and emotional reaction in the viewer. Each piece tells its own story, and each story has a different impact.

Gaworecki's vibrant abstracts draw the viewer into a world of color and movement that retains its freshness no matter how often you view the paintings. Inspired by an exploration of place, the paintings have an urban feel to them while also allowing the viewer to feel right at home.

The exhibit is set to come down on Sept. 18. For more information on the SEAD Gallery, visit www.seadgallery.com.

So while there are plenty of things to do in the Brazos Valley these days, don't miss out on these art exhibits while they are still available!