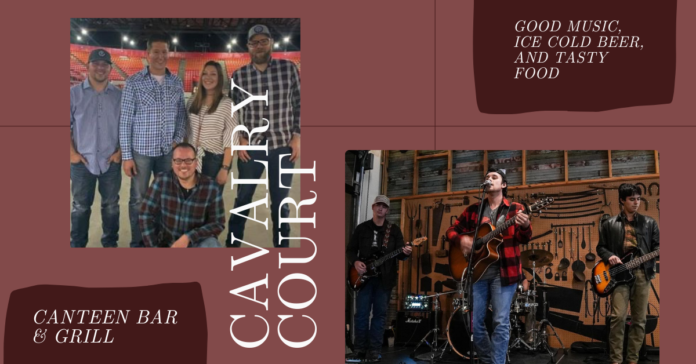 The weather for this upcoming weekend calls for some good music, an ice cold beer, and tasty food, and Cavalry Court Hotel's Canteen Bar & Grill is just the place to be to soak up the sun!
On Friday March 26, Cavalry Court will be hosting the Trent Herrera Band. With a rock and blues infused country sound, these current Aggies are quickly picking up fans with their own original music inspired by other fellow Texans such as George Strait and Stevie Ray Vaughan. Be sure to listen for their 2020 singles "Heart of Austin" and "Gambler."
The next evening, March 27, The Lonely Road Band will be performing. The Lonely Road Band has been making music together for over ten years and mainly covers country songs. Each member of the band is multi-talented, and several of them play more than one instrument, such as the fiddle, banjo, drums and many more. They cover artists such as Johnny Cash and Tim McGraw to showcase their country sound.
Both performances are from 7:30 p.m. – 10:30 p.m. More information and other upcoming shows can be found here. Don't miss this opportunity to rock out in the Texas sun while enjoying the yummy food and drinks Cavalry Court has to offer.
Sources: