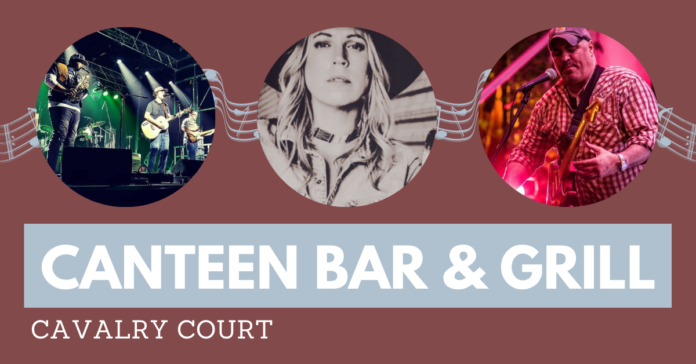 With all the restrictions we've faced over the last year, it's nice to know there's a few things we can count on. Every Friday and Saturday night, the Canteen Bar & Grill, located in the Cavalry Court Hotel in Century Square, offers live music with the promise of tasty craft cocktails in a safe, socially distanced environment. The hotel will be hosting a live musical performance on Feb.12 with Mandy Rowden and Jason Caviola and on Feb. 13 with Shayne Porter and the Shady Trees.
Mandy Rowden is a native Texan who has been playing music since the age of six. Now a flourishing singer songwriter, Rowden embraces the Americana style. Rowden has released four studio albums. She debuted her latest album, "When that Day Comes," in 2018 under Howlin' Dog Records. With this album, Rowden was nominated for Entertainer of the Year, Female Artist of the Year and Album of the Year for the Josey Music Awards in Nashville. Her newest album, "Parachute," will be released this year in March.
Jason Caviola will be accompanying Rowden. Caviola currently resides in Austin, after pursuing a degree in music education from SUNY Fredonia. In addition to performing lead guitar, Caviola teaches and composes music. His latest accompaniment soundtracks can be found here on his website.
The following evening, the Cavalry Court Hotel will feature Shayne Porter and the Shady Trees. Porter, another Texas native, formed the band four years ago. The band plays Texas Soul music, which Porter describes as an influence of "1950-60 soul music with a lot of current Texas country in the mix." Porter's music is available on Apple Music and Spotify for those who want to get a feel for his sound. 
Set in the heart of Aggieland, the Cavalry Court Hotel offers luxury and modern amenities to ensure their guests have a relaxing stay. The hotel is located on four acres of landscaped courtyards, inviting all guests to enjoy lawn games, fire pits and more.
Both shows start at 7:30 p.m. More information and other upcoming shows can be found here. Come out, rain or shine to indulge in Rowden's 'real-deal' sound, Caviola's superb guitar skills and Porter's raspy country sound on this Valentine's Weekend!
Sources:
https://www.imdb.com/name/nm10355585/