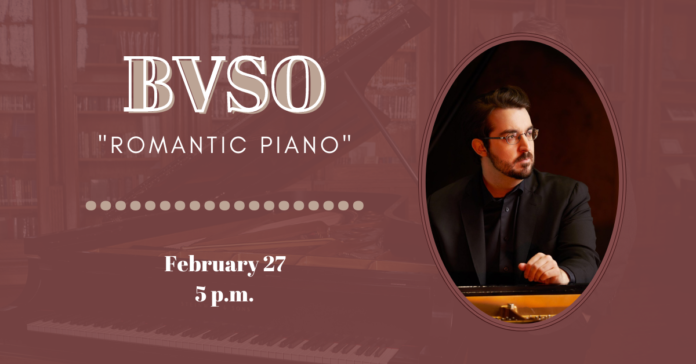 This weekend, enter into the enticing, rich world of the live piano performance and experience the smooth sound of Charles Richard-Hamelin. If you are well versed in the piano scene or simply enjoy live music, head over to Rudder Auditorium to enter into a fusion of soft melodies and the romantic tones of Faure's Pavane, Chopin's Piano Concerto No. 2, and Sibelius' Symphony No. 2. On February 27 at 5 p.m., International Chopin Piano Competition Silver Medalist Charles Richard-Hamelin will be performing this highly celebrated piano concert, "Romantic Piano," with the Brazos Valley Symphony Orchestra
Canadian pianist Charles Richard-Hamelin has quickly become one of the most important musicians of his generation. His alluring work captivates the audience, carrying them along with the smooth melodies. Jeremy Siepmann with BBC Music Magazine goes as far as to describe Richard-Hamlin's work as "fluent, multi-faceted, and totally seductive." He is the recipient of countless prestigious awards like the Order of Arts and Letters of Quebec, the second prize at the Montreal International Music Competition, and the third prize at the Seoul International Music Competition to name a few. Find all eight of his recorded albums on all of your favorite music platforms.
Experience the infectious sounds of Charles Richard-Hamelin's fingers lightly gliding over the keys at "Romantic Piano" with the Brazos Valley Symphony Orchestra. Tickets can be purchased here and cost $20 for children, $30 for students, and $55 for adults.