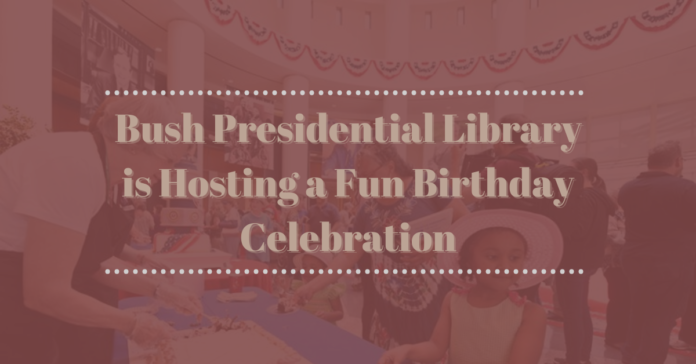 Summertime is a time where you can memorialize, celebrate, and reflect on what matters most about being an American with holidays such as Memorial Day and Independence Day. It's not all about being serious or somber though. Fireworks are great fun. And so are other festivities. For those of us lucky enough to live in Brazos County, a great way to live out some fun patriotism could be to celebrate the birthdays and legacies of the Bush family who have long been great supporters of College Station. The George H.W. Bush Presidential Library and Museum is hosting a birthday celebration on June 10 at 11:00 AM to honor the lives and legacies of President Bush and Mrs. Bush, whose 98th and 97th birthdays on June 12 and June 8 will be commemorated.
At the event, museum visitors can look forward to enjoying the festivities with tasty cake, popcorn, and cool refreshments in the rotunda. While there's no cost to participate in the fun, the usual museum admission will apply and visitors must RSVP through the website in advance. And to beat the summer heat, Blue Bell will be providing refreshments for the guests.
So put on your party hat and join in the birthday fun by celebrating George and Barbara Bush!