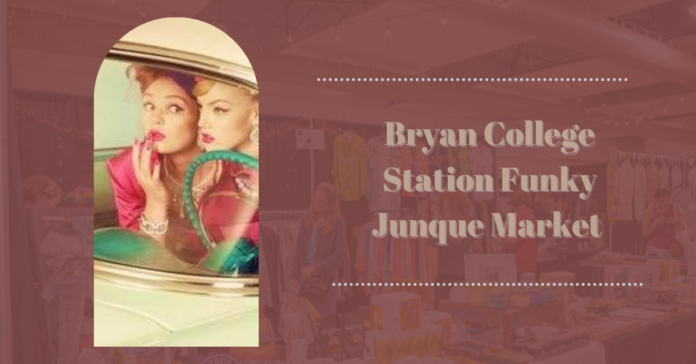 Nothing says summer Saturday like local markets, especially one with unique hand-made fashion and decor. Fashion-forward artists will gather at The Brazos Center Saturday, May 14 from 10 a.m. to 4:30 p.m. for the Funky Junque Market, and you're invited to pick up your new favorite pieces no one else has!
This market will be the first must-do event of the summer, with enough vendors to shop until you drop and gourmet food to refuel you for a second round. From booth to booth, you'll find clothing for women and children, decorations for your home and garden, including unique seasonal pieces, hand-made jewelry, and fashion trucks. Best of all, your purchases will support local small business owners.
The Brazos Center is a 39,000 square foot building set in a 50-acre wooded landscape, fit for weddings, banquets, and trade shows, making it a stunning backdrop for this fashion market. Their ballroom can fit up to 80 booths, and they have enough parking to make traveling convenient. A few steps past the parking lot, you'll see a beautiful four-acre lake.
Just be sure to bring $5 for the cash entry fee. But if you're a teacher, military or first responder, or a kid you enter for free. Start this BCS summer in style with your favorite fashionista friends!