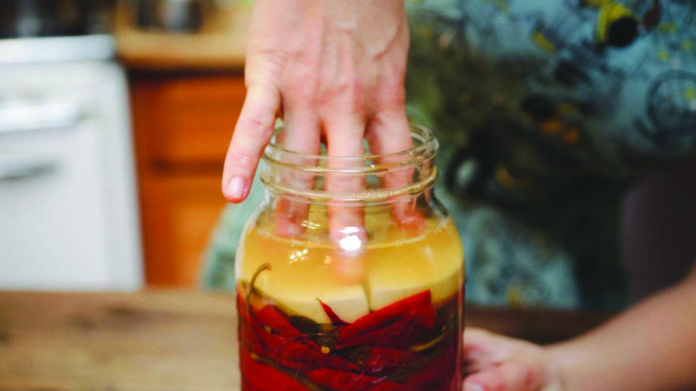 All hot sauce is not created equal. And sometimes the various options, such as choosing between to ferment or not to ferment, can be daunting, especially if you don't know the details on the process. So Brew Supply Haus has designed a fun class that guides you every step of the way. Check out the Fermented Hot Sauce Making 101 class and add some spice to your life! The class will be on Tuesday, Oct. 1 at 6:30p.m.

Brew Supply Haus specializes in offering hands-on classes in a laid back and creative space where attendees can learn the do's and don'ts of all sorts of fun concoctions, from mead to beer to cheese. In this class, you'll have the chance to learn about the variety of appliances and ingredients that go into the process of cooking up a fire sauce, along with all the yummy reasons why fermenting hot sauce is a good idea—namely, adding several layers of flavor. Those who attend will obtain a full hot sauce fermentation kit, as well as 10% off equipment and stock items if purchased on the day of the class. There are a limited number of seats to provide a more engaging lesson!
Brew Supply Haus has everything from ingredients to grilling tools and accessories for any type of fermenting needs. This all in one shop is open Tuesday through Friday from 11:45 a.m. to 5:45 p.m. and Saturdays from 10 a.m. to 3 p.m. The Fermented Hot Sauce Making 101 class will start at 6:30p.m. on Tuesday, Oct. 1. Tickets can be purchased for $20 dollars through Brew Supply Haus's official website, and will be on sale until 6 p.m., two days prior to the event. If you are interested in taking other cooking classes such as cheese making, you might want to check out their website for more information!
For more information, visit https://bit.ly/2maKK8b