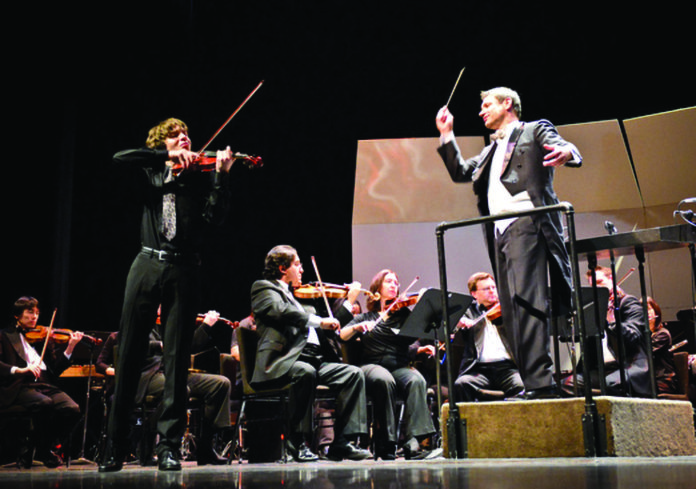 Celebrate the 50th anniversary season of the Brazos Valley Symphony Orchestra, which will be kicking off with the lovely "Carmina Burana." This performance will take place in Rudder Auditorium on Sunday, Oct. 20 at 5 p.m. "Carmina Burana" is a 24-movement piece composed by Carl Orff, and its notes are often borrowed for popular songs and pop culture.

The performance will also include three pieces by other well-known composers: Haydn's "The Heavens Are Telling," Handel's "Awake the Trumpets Lofty Sound," and Brahm's "How Lovely Is Thy Dwelling Place."

BVSO's "Carmina Burana" features a collaboration of the symphony orchestra and many talented singers, including the Brenham Children's Chorus and the Brazos Valley Chorale. In addition, three soloists will be joining the orchestra for the night to add their vocals to the pieces: Heather Phillips, soprano; Justin Berkowitz, tenor; and Kelly Markgraf, baritone.

The nonprofit Brazos Valley Symphony Orchestra has been enthralling audience members since 1981, when the Brazos Symphony Orchestra and the Bryan-College Station Chamber Orchestra combined to become one local musical body. Their goal is "to promote the musical arts for cultural and education purposes in the Brazos Valley", one which they achieve by performing five clasical concerts, two children's concerts, and one free outdoor concert each season.

For more information, visit: http://bit.ly/2p13PeE