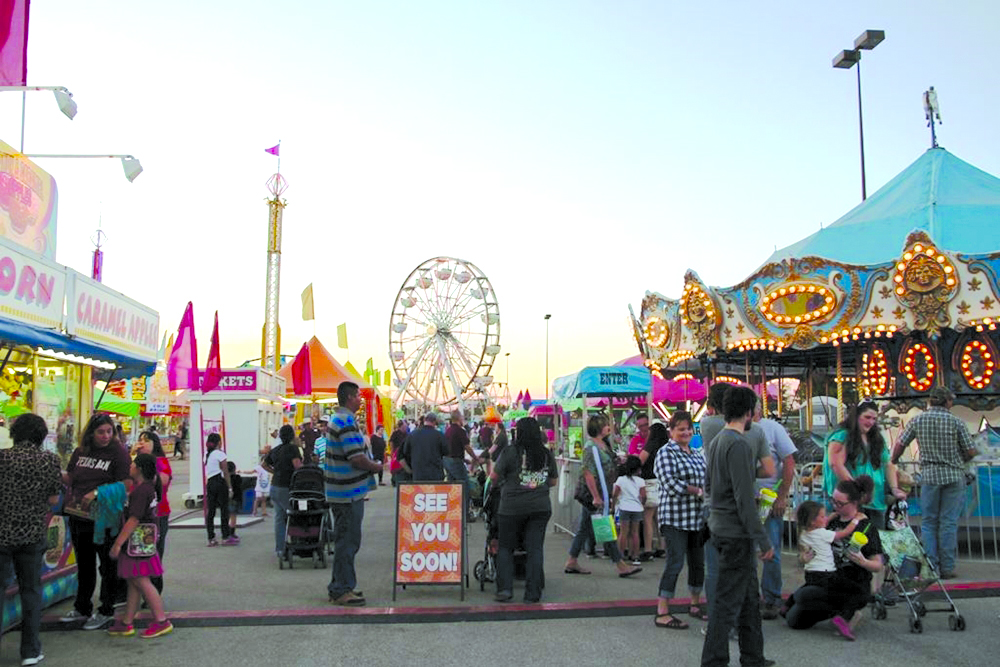 Have you gotten in on the action at the Brazos Valley's beloved rodeo and stock show? Traditions run deep here in the BV, so if this isn't one of your annual stops, you may want to think again.
Since the first BV Fair and Rodeo in 2012, it continues to grow and expand year after year. Although the fair is still in its early stages, it's already a must attend family tradition in the Brazos Valley, so you won't want to miss out.
The 2018 Brazos Valley Fair and Rodeo will run the weekend of October 19-21. The goal of the Fair is to showcase agriculture, leave a lasting legacy of youth education, involve the community and enhance Texas culture.
The weekend will have endless things to see, taste and do. Some of the festivities include pig racing, a bird show, bull riding, and if you haven't had the privilege of watching mutton bustin', where kids try to ride a sheep, you've got to check it out, because it's a hoot! An exhibit hall filled with vendors from clothes to jewelry to knick knacks will tempt those who wish to shop. And in true fair tradition, you'll find loads of deep fried deliciousness to overindulge on.
After a long day exploring the fairgrounds, head on over to the concert each night featuring headliners including The Emotions, Diamond Rio, Los Rieleros Del Norte and Los Corceles De Linares. Check out tickets and schedule online.
For more information about specific activities and times or to snag tickets visit the Brazos Valley Fair and Rodeo website.