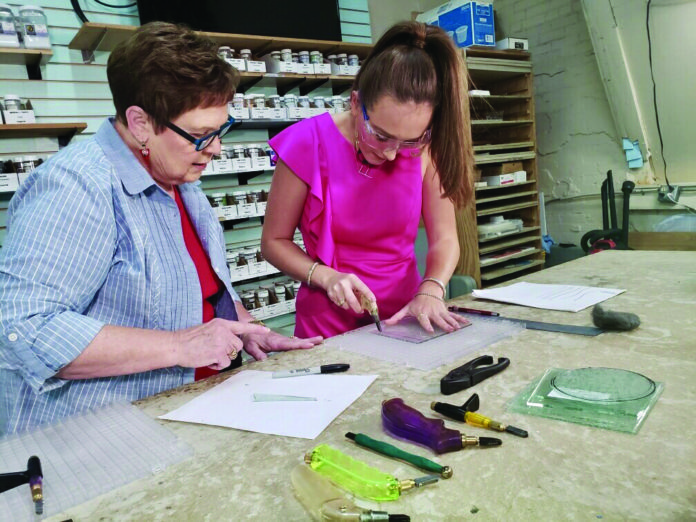 It's the last Aggie Football Saturday of 2019 in Aggieland, and while that's upsetting, there are plenty of opportunities to make it a fantastic day! There will be many events going on over the weekend, but one in Downtown Bryan offers a physical reminder of the fun.
Brazos Glassworks, a gift gallery, retail glass store and working glass studio, will open its doors on Saturday, Nov. 16, from 10:30-4:00 for some pregame craftwork. Visitors are welcome to work on a range of available projects, each lasting one to two hours to complete. You don't even need a reservation, just stop by. Projects start at $15, but the memories are priceless. Your lovely new piece won't be ready to take home that day but can be picked up the following Saturday, or Brazos Glassworks can mail them to you for a nominal fee. The studio is also offering Friday afternoon courses for those who can't make it Saturday.

Brazos Glassworks has everything you would need to make an incredible gift, with a wide variety of styles, cuts and colors of glasses. The glass studio also offers other classes throughout the year, including an introductory glass cutting course and a beginner stained glass class.Don't miss out on the fun in Downtown Bryan! Brazos Glassworks is located at 202 B West 26th Street in Bryan. 
Check out the event on the Brazos Glassworks Facebook page http://bit.ly/2p27s4n or visit the website at http://bit.ly/2oWvDku.