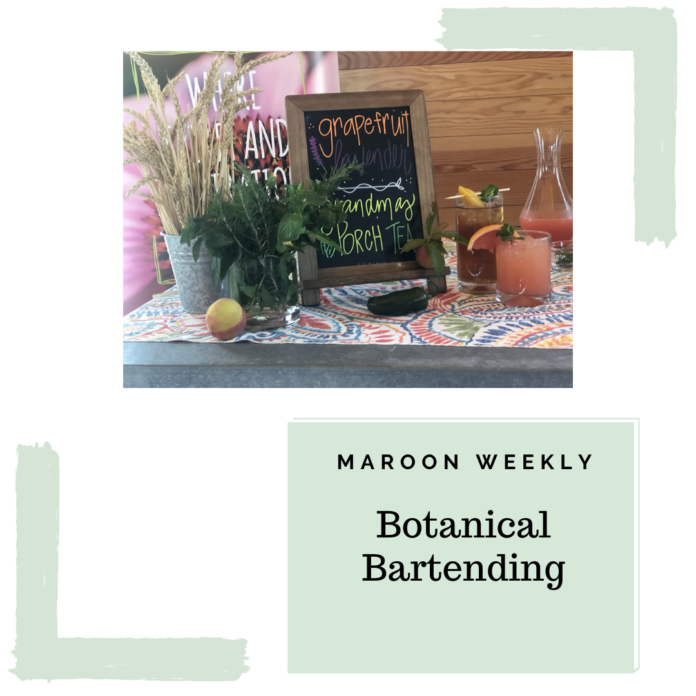 Needing creative ideas for a night in? Look no further than The Gardens at Texas A&M University—well, their social media pages that is!
Yes! Every Friday at 4 p.m., The Gardens host a virtual series, Botanical Bartending, that is sure to satisfy you and your family, 21+ of course, with a perfect treat for your night in.
"Botanical Bartending for The Gardens is the idea of bringing local businesses in the Brazos Valley and what they can provide and mixing them with the botanicals that can actually be found growing at The Gardens," says Cady Auckerman, the director for The Gardens. A few of the botanicals that have already been included in cocktail recipes for this series are peaches, mint, and rosemary.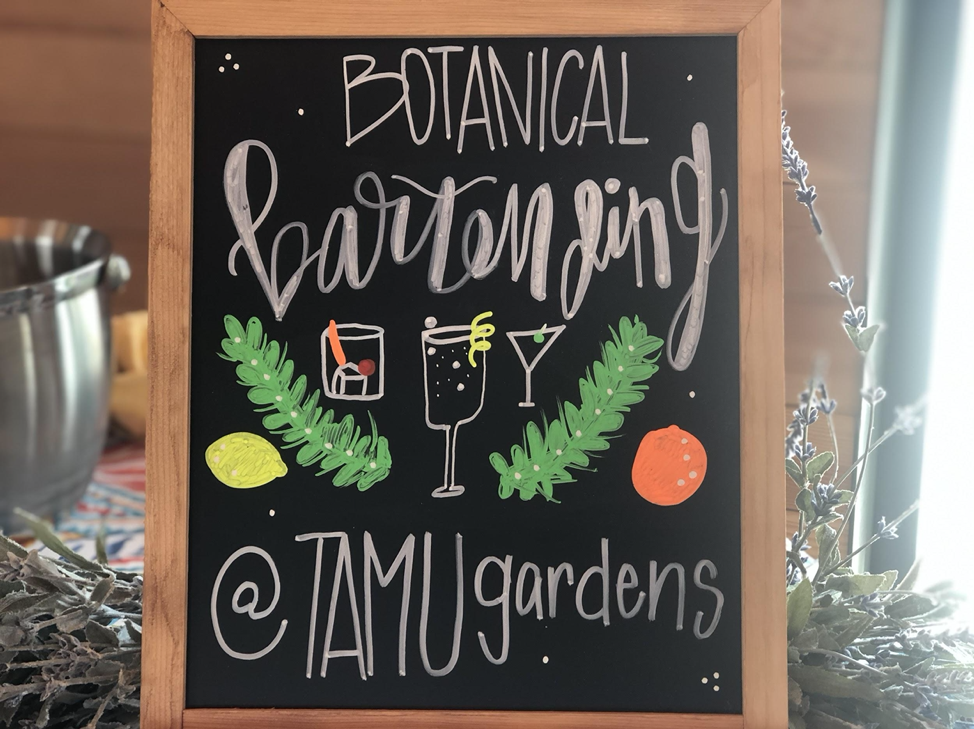 Just in time for the start of the weekend, each new Facebook livestream for Botanical Bartending shows you how to make delicious mixed drinks from recipes made available on The Gardens' Facebook, Instagram and Twitter pages a few days before. Viewers are welcome to make the cocktail right along with the bartender during the livestream or rewatch the video for use later.
The Gardens are currently open to the public but have been unable to host community events on the grounds due to the current pandemic. Because of the ability to host a virtual series, The Gardens have been able to gain interest from across the state.
"Our goal was to bring The Gardens to people and give great opportunity for people not just in Brazos County to interact with us," says Auckerman. "We have been able to make our way into people's homes, not physically of course. But we do hope that we can get more people to come visit us because of this."
According to Michelle Abney, the education coordinator for The Gardens, having the opportunity to connect with different audiences than normal is a silver lining she wasn't expecting.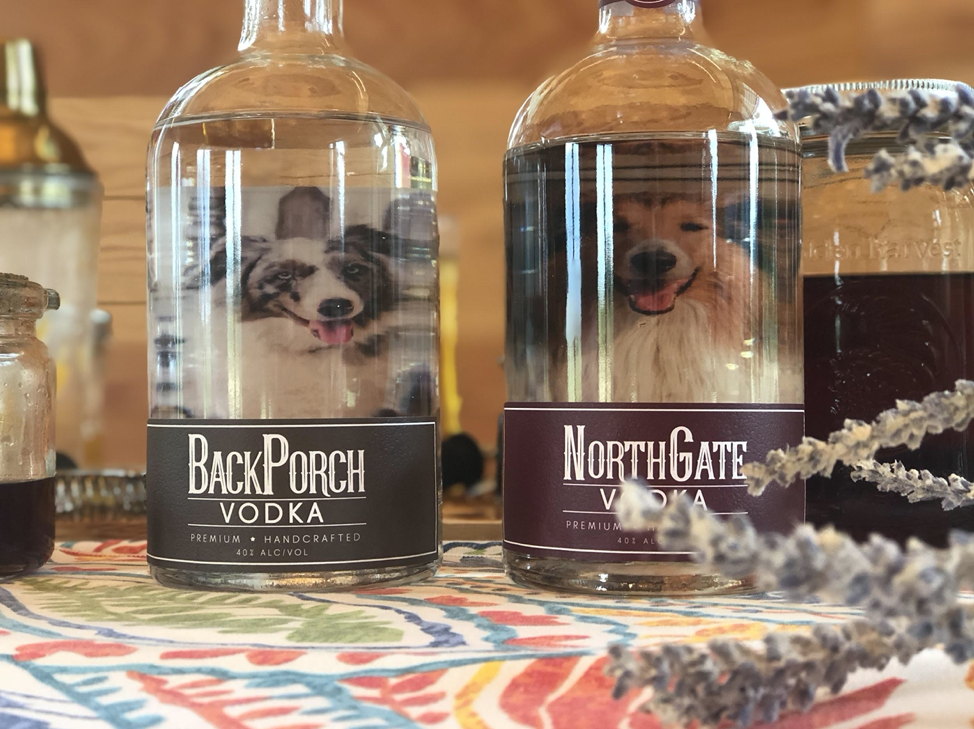 "I imagine there will be a hybrid of in person and virtual events in the future," says Abney. "It would be great to continue Botanical Bartending as an in person class."
The Gardens have so far partnered with the TAMU Hotel and Conference Center, Ashley and Co., and BackPorch Vodka as well as NorthGate Vodka. Each company shares a cocktail recipe or two with the audience over a Facebook live broadcast on The Gardens' Facebook page. The series is set to run each Friday through June, so there will be plenty of cocktails to try out by then!
Check out some of their previous Botanical Bartending videos here:
TAMU Hotel and Conference Center https://bit.ly/BBTAMUHCC Ashley and Co. https://bit.ly/BBAshleyCo  BackPorch Vodka and NorthGate Vodkahttps://bit.ly/BBBPNGV