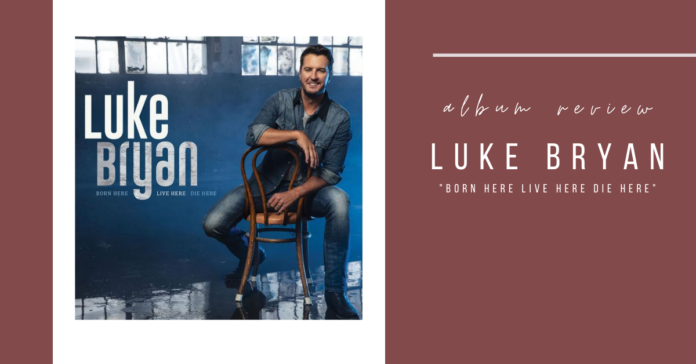 If you thought that Luke Bryan was unstoppable, that would be a pretty hard statement to go against. Bryan released his seventh studio album "Born Here Live Here Die Here" on August 7, and had already acquired a lot of steam before its release.
Three singles released before the album, "Knockin' Boots," "What She Wants Tonight" and "One Margarita" earned Bryan his 23rd, 24th AND 25th career #1 singles. Bryan is definitely a force to be reckoned with in the country music scene.
The album itself is a collection of Bryan reminiscing about the places he came from, has grown with, and will stay. He even advertises his "Born Here Live Here Die Here" music video as a "four-minute film with an inside look at Luke's life and how his hometown and family have shaped the man he is today." He has shown his desire to showcase who he is through this album both musically and visually by producing the few accommodating music videos.
Luke Bryan is probably one of the most well known country recording artists of this time. His sound is able to please a wide variety of music listeners by pulling in his country roots with a flare of pop influences, carving the way for the subgenre PopCo. As Bryan has said himself, "No matter what's going on in the world, I want to treat my albums with bringing everybody to the party…no matter who you are as a human being, I'm visualizing how you'll react when you hear this music."
To stream Bryan's most recent album go to: https://strm.to/LBBHLHDHAlbum. 
Sources: