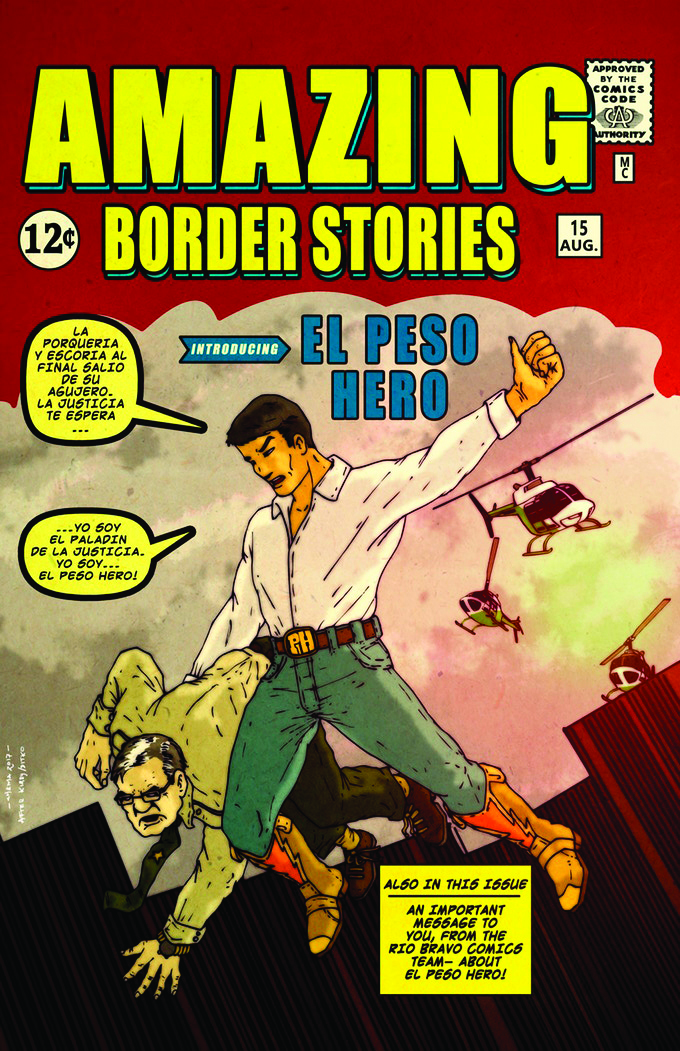 With all of the negative drama at the border spiraling, one artist turns the tables, making it a positive platform for a public servant vigilante. The MSC Visual Arts Committee is proud to present artwork by comic artist Hector Rodriguez that will feature a Latino comic book superhero series known as "El Peso Hero" who shows the struggles of both sides.
Based on a rogue hero battling border issues such as Mexican cartels, human trafficking, and border corruption, the popular series has gained wide international media attention, including coverage by CNN, UNIVISION, and TELEMUNDO. And even though his comics are captioned in Spanish, his audience remains large and open to all.
Rodriguez himself is not superhuman but a bilingual educator who works with low-income students who come from the same unfortunate background as the refugees in his comics. The hero is said to defend Mexican refugees that cross the border to evade violence and government corruption, and is highly skilled in hand-to-hand combat with strength and immunity just like Superman. The cartoon style makes it more accessible to kids. Not only is the hero relatable, but the series also shares the border struggles in a different light. Latinos are not typically featured in comic books, much less featured on the covers, and it became a goal of Rodriguez's to give his students a role model.
While the comics do not take a political stance, Rodriguez does try to counter the negative rhetoric he feels is incited by 45th president of the United States, Donald Trump. Rodriguez even created a special Donald Trump cover that shows the main protagonist, "El Peso Hero" knocking his fist into President Trump's face.
With the comic series being a unique and tasteful blend of history, art, and current events, it is a powerful demonstration of art with a message. The showcasing will take place Wednesday, January 16, 2019, at 9:00 a.m. through Sunday, March 3, 2019, at 8:00 p.m. in the MSC Reynolds Gallery.