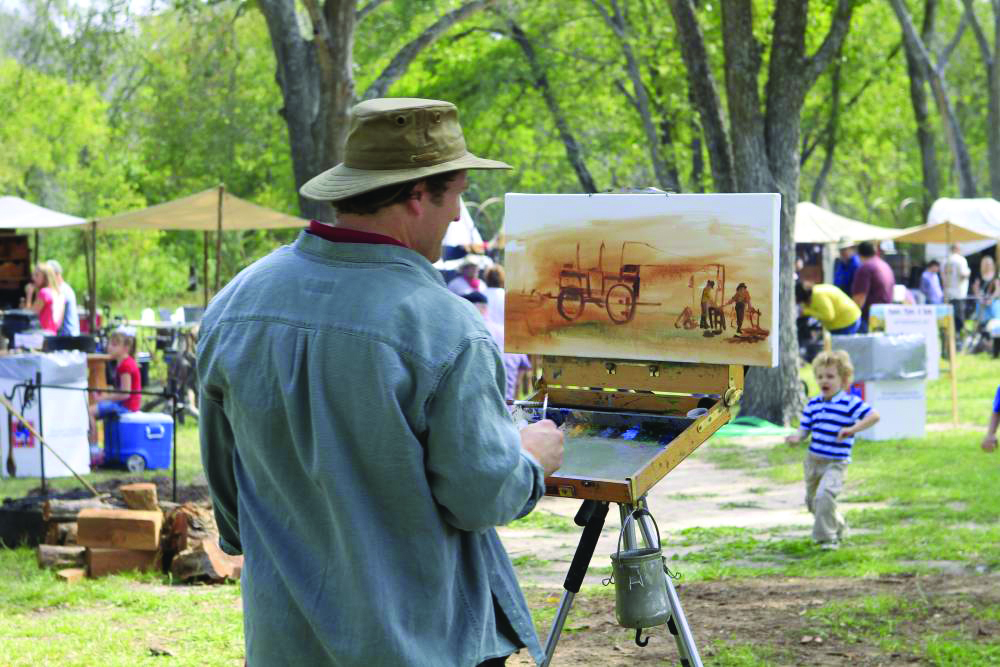 Are you a proud Texan? With all our great state has to offer, there's always room for more Texas pride, and the Texas Heritage Festival is the perfect place to get your Texas on!
Just how well do you know your Brazos Valley pioneer history? Come find out on Saturday, October 13 at the Brazos Valley Museum of Natural History. The free event will begin promptly at 9 a.m. and last until 4 p.m., with back to back activities throughout the day.
Round up your family, put on your cowboy boots and step back into history. The day will be chock-full of visits with characters in period costumes, cowboys, civil war reenactors, musicians, dancers and artists. If you're looking for more of a hands-on experience, be sure to make time for the close up flint-making, thread spinning, quilt sewing and blacksmithing. Can you say blast from the past?
In addition to the festival, the Buffalo Stampede half marathon and 5k race will take place at 7:30 a.m., starting at the Brazos Center. This is the 10th annual run, and it is designed for all ages and types of runners. If you're interested in participating, you can register online today. All proceeds will go to the Brazos Valley Museum of Natural History.
If running isn't your cup of tea but eating is, you're in luck. Join us for the 8th annual Chuck Wagon Cook-Off and see for yourself how lunch is prepared in an authentic chuck wagon. If you like chicken fried steak, potatoes, beans, bread and cobbler, you'd better lasso some tickets before they're sold out. Tickets are just $10, and a single plate is plenty for two kids.
You'll be so immersed in nostalgia, you might even forget what century you're in!