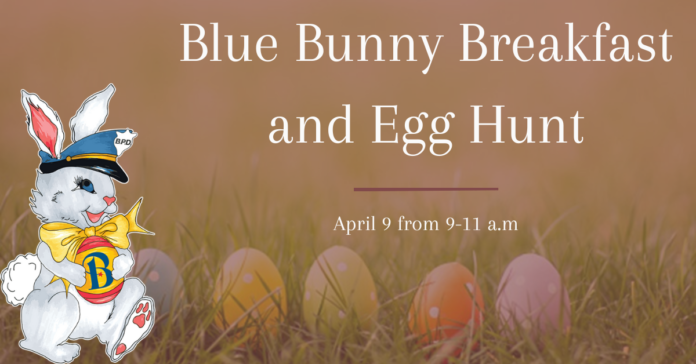 It's no secret that Easter egg hunts are the pinnacle of the highly anticipated Easter season— just ask any kid! As determination and imminent triumph fill the air, children from across town flood the fields in hopes of seizing a multitude of colorful eggs. Candy wrappers and special prizes are thrown about while Easter fans of all ages indulge in a day of spring sunshine, family fun and maybe a few chocolate tummy-aches.
Find yourself lost in friendly competition and make memories for a lifetime with this year's Blue Bunny Breakfast and Egg Hunt. Taking place on April 9 from 9-11 a.m., the local community will gather at Bryan Regional Athletic Complex Softball Fields for an Easter celebration fit for kids of all ages.
The morning will kick off with a light breakfast to get the necessary fuel needed for an optimum Easter egg hunt. Get your game faces on for three separate hunts as kids ages 0-3, 4-6, and 7-9 will be separated to warrant safe friendly competition. Top your morning off by snapping some pictures with the celebrity of the hour: the Easter Bunny. There will also be a visit from the Bryan Police Department and more fun to ensure this Easter holiday will be remembered for years to come.
This event is completely free and welcomes every member of the family. Find out more information here.