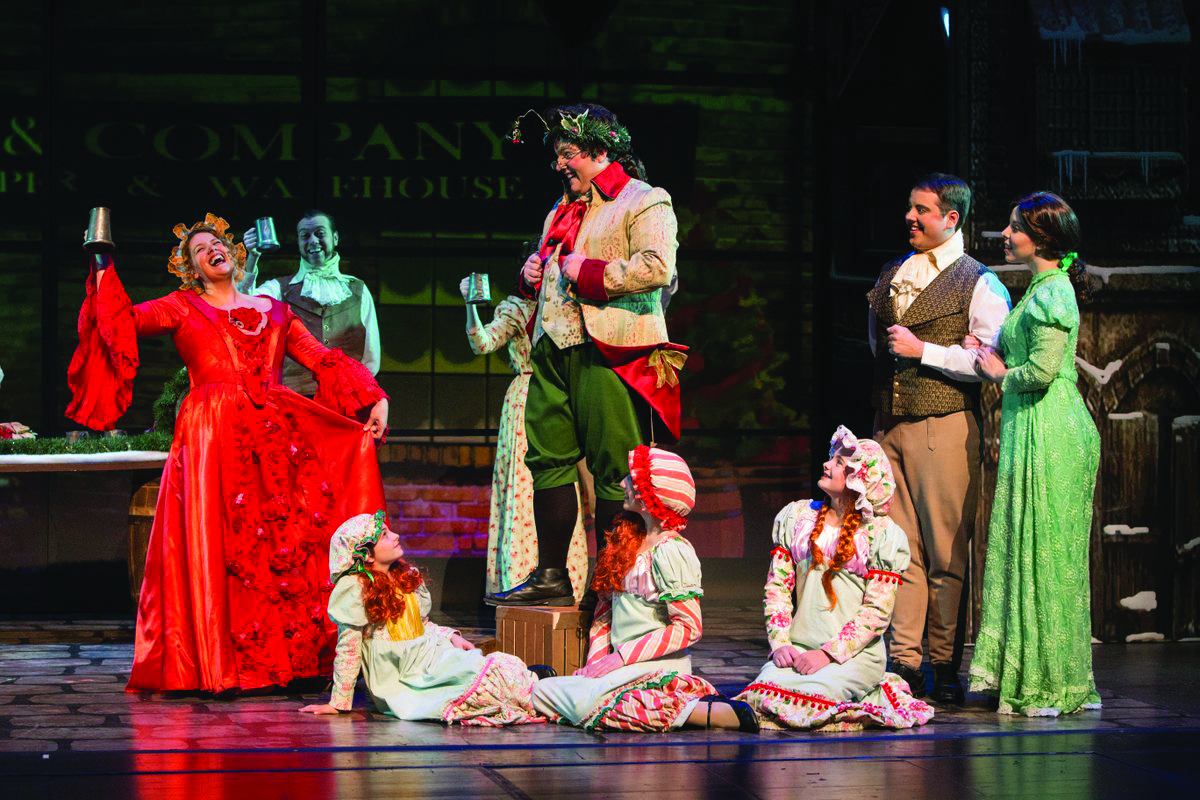 Every year around this time, a grouchy Ebenezer Scrooge is heard spouting Bah! Humbug!,
exclaiming his disdain for Christmas. Written by Charles Dickens in 1843, this play has captivated audiences all over the world for many years by bringing the Christmas spirit right to their hearts through joyful theatrical performances. This Christmas, Bryan/College Station can find that joy themselves with Blinn College District's presentation of "A Christmas Carol" on the Brenham campus at the Dr. W.W. O'Donnell Performing Arts Center on Sunday, December 2.  
We think of "A Christmas Carol" as expressing what it means to celebrate a classic Christmas, but in the Victorian era when it was published, the ideas that Christmas should be about giving and time spent with family were brand new. Over the years, Dickens' wonderful tale has thus shaped our view of Christmas and its customs, making it the holiday we celebrate today. Dickens himself came from humble beginnings, which inspired the theme of giving back to the poor through Scrooge's transformation from a selfish man to a more sympathetic one to finally being able to give selfless service to all.
A classic Christmas ghost story, the plot narrates the life of Ebenezer Scrooge, an elderly man who treats the poor with no respect. Scrooge is then visited on Christmas Eve by Jacob Marley, his former business partner who is now a tortured ghost. Marley, in his remorse for a greedy life, arranges for Scrooge to be visited by the ghosts of Christmas Past, Present, and Yet to Come.
In the Blinn College District's rendition of the play, Scrooge will be performed by Scott H. Severance, an award-winning, forty-year theater veteran who is also the director of the play. With 26 traditional carols woven throughout the performance, professional actors, and the extraordinary sets and costumes, this production is sure to sweep you away to a simpler time and fill you with the Christmas spirit of giving and celebrating family.
Show tickets are $35, and $15 tickets are available for children ages 10 and under. For
more information on ticket prices and the play, please visit the Blinn College News website.