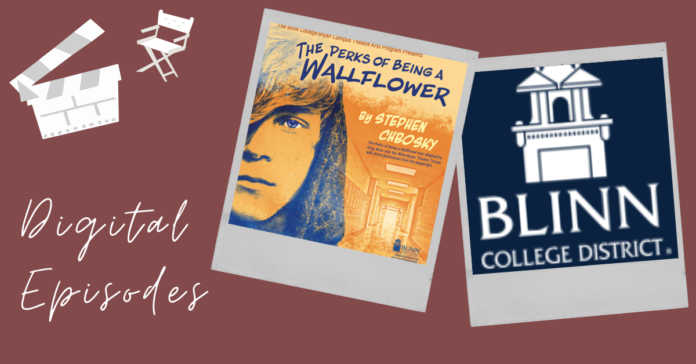 Due to the pandemic, Broadway is closed, but thankfully Blinn College-Bryan Theatre has found a way to connect student actors with audience members virtually! Their theatre department is in full swing presenting Stephen Chbosky's "The Perks of Being a Wallflower" via digital episodes. The program began presenting episodes of the well-known novel and movie back in late October and will be running the show through April 29, 2021.
All you need to do is go to the Blinn College-Bryan Theatre website and click register to access the free link! Each episode is 14 minutes and 15 seconds, so those who love theatre but don't have time to watch a whole two-hour play have a great opportunity to watch Blinn College theatre students bring the story to life. You can also follow their Facebook page for more information.
"The Perks of Being a Wallflower" is about the main character, Charlie, a high school freshman who suffers from depression. For so long, Charlie has been living life from the sidelines until two upperclassmen become his mentors. The story showcases the way past experiences control our future as Charlie struggles with his first year of high school alongside repressed emotions from past abuse. The show is not recommended for children due to explicit language and inappropriate behavior. The performance also involves underage drinking and drug use.
To view each performance, visit the Box Office. As of now, there have only been three episodes posted on YouTube, so there's time to catch up on the current episode! Go to the Box Office and choose any of the dates listed, then fill out the required info on the form. This will give you access to all the episodes, including past ones, which are not listed on the site. Once you've registered, the same URL will work for the rest of the episodes.
Though the theatre realm is struggling during this pandemic, Blinn-Bryan Theatre has given the community an incredible opportunity to bring theatre back to life, after stages have been dark for way too long!
Sources: