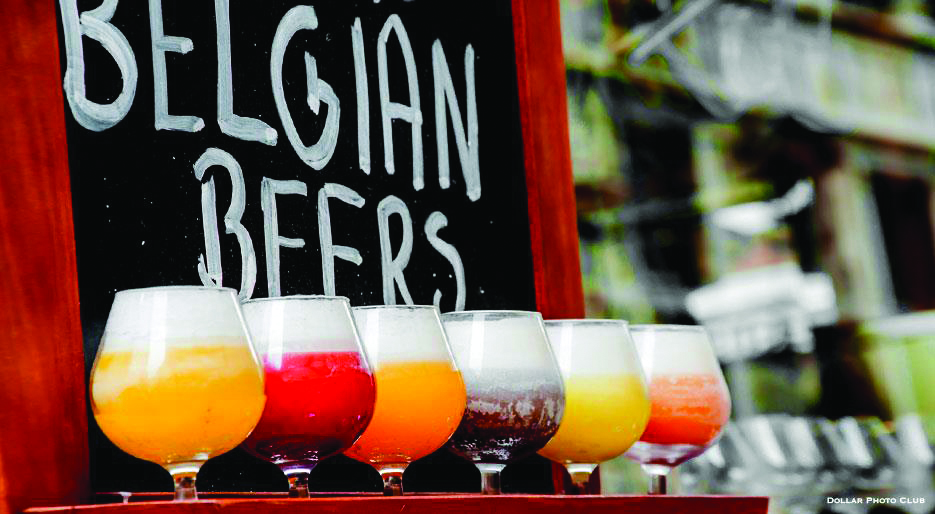 If you like beer and you like to learn something new every day, why not take a beer class? Crack a cold one open with friends in Downtown Bryan for an evening sampling Belgian beer and other authentic brews. The Grand Stafford Theater's very own Kyle Holmes will also provide a short history lesson with a walk through of the Belgian influence on today's booze industry on Saturday, January 31 at 6 p.m. at the Grand Stafford.
What is Belgian beer you may ask? Beer enthusiasts will commonly refer to a little something called Trappist beer, which is brewed by Trappist monks. Originally began in France, a cool thing to know about this brew is its Authentic Trappist Product label, assigned to only a select few breweries around the world—those recognized by the International Trappist Association—the only ones allowed to produce the finest and most authentic Trappist beer there is to find.
The United States is home to one of 14 of these breweries, which have specific guidelines and conditions for how the beer is created, making it super unique and practically sacred. First, the beer must be made on the abbey grounds. Second, monks or nuns must supervise the production of the beer, and third, after costs are covered for the abbey and the Trappist Order, profits must be donated to charitable works. Sounds like a pretty good reason to have another one, doesn't it?
This unique opportunity to learn about a phenomenal beer includes samples of a full flight of Trappist beer, crudite, charcuterie and a complimentary tulip beer glass. Doors open at 6 p.m. with tasting beginning at 6:30 p.m. Must be 21 or over. This class will be approximately two hours with an open bar afterwards. Tickets are $35.
Check out the Belgian Beer Class  at https://bit.ly/2Rf2cSR