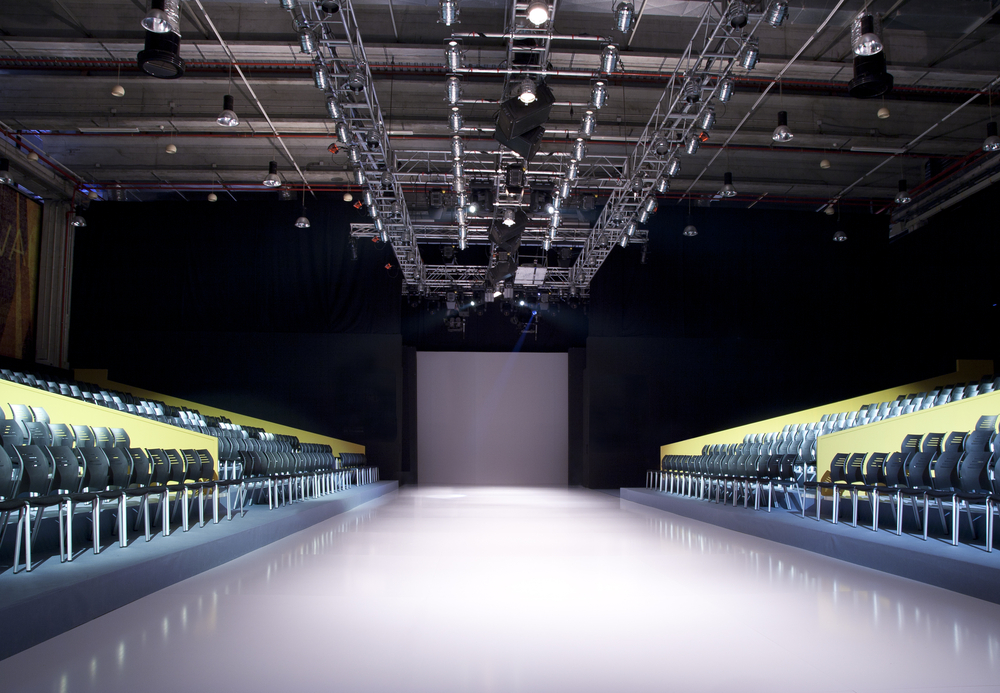 By Adrianna Zampieri
Do you have a passion for fashion? Get ready because Brazos Valley Fashion Week has arrived. For three days from Thursday, March 3rd, to Saturday, March 5, experience the world of high-end fashion in College Station's own Central Park.
Brazos Valley Fashion Week brings to the stage exclusive guests from the reality competition show "Project Runway" where one day you're in and the next you're out. Thursday brings to the spotlight Daniel Esquivel, an Austin-based designer from season 12 and "All Stars." Samantha Plasencia, also an Austin-based designer, from season 13 struts the runway on Friday, and both Korto Momolu from season 3 and "All Stars" and Katelyn Pankoke from seasons 11, 12, and "All Stars" are featured on Friday's VIP night.
Tickets can be purchased at the MSC Box Office where backstage passes are also available. By attending Brazos Valley Fashion Week, you won't just have a front seat to the latest trends; you'll be donating to a good cause as well. This event is being held as a fundraiser for the construction of a Fun for All Playground in Central Park, an all-inclusive playground where people of all ages and abilities will be able to enjoy the outdoors.
As a trendsetter or a fashion guru, you know that everyday is a fashion show and a chance to show the world who you are. From clothes, to hair, to makeup, to shoes, to jewelry, the options are endless. Even the smallest detail can make a world of a difference, so every fashion-minded individual needs a few tutorials to help him or her make that perfect finishing touch to complete their look.
 Leather Hair Tie
Dress up an everyday ponytail or bun with a chic leather hair band. This tutorial from "cupcakes and cashmere" is easily customizable, so make them in multiple colors and patterns to mix and match with your outfits.
What You Need:
Leather (or any other fabric you having lying around)

Hair bands

Scissors

Ruler

Twist ties
How to Do It:
Using your ruler cut a strip of the leather that's 15 inches in length and 1/2 inch in width. Make sure the piece you cut is the proper length and as even as possible.

Trim both ends so that they come to a gradual point.

Place the piece of leather on top of the hair band and secure them together by using the twist tie. Make sure the leather is lined up so you're left with two equal lengths.

Put your hair up in a ponytail. Make sure the twist tie you secured is at the top.

Take both ends of your leather strip and wrap them in opposite ways under the ponytail, covering up the hair band. Then tie them in a double knot above the twist tie, securing it.
 Wire Bracelet
A bracelet is a piece of art for your wrist. Following these instructions from "I Spy DIY," make your own bracelets, and once you understand the basics, experiment with shapes and designs to create a piece of art that's true to you.
What You Need:
16 gauge half round, half hard 14/20 gold filled wire

Jewelry pliers
How to Do It:
First clamp down on your wire with a pair of flat pliers, leaving at least 2 inches of excess.

Bend your wire on each side of the pliers to create the base of the triangle. Then bring the two ends together to create the tip of the triangle.

Next, holding on to the triangle to keep the shape, curve the doubled wires to fit your wrist.

Pinch the doubled wire with the pliers and wrap the loose end around the other wire twice. Use an additional pair of pliers if needed.

To create the hook, bend the other end of the wire so it's doubled up as least 2 inches.

Bend again 1/2 inch down to create the hook.

Wrap the excess around the base of the bracelet two times and trim the excess.

Mold to fit your wrist.
 Personalized Tote Bag
Tote bags: the fashionable way to haul things from Point A to Point B. This DIY from "The Crafted Life" shows you a way to customize a canvas bag to suit your personal taste. It's a useful accessory that will never go out of style.
What You Need:
Canvas tote
Iron
Paper
Iron transfer pen
How to Do It:
Print a design on regular printer paper. Be sure to inverse your design before printing, otherwise it will come out backwards.

Trace over your design with the transfer pen. Make the text a different color than your pen, so you can make sure that you traced the entire design.

Place design ink side down on the canvas tote and iron for 1-3 minutes. Be sure not to move your paper mid way, or your design will print twice. It also helps to have something flat inside your tote so the ink doesn't bleed through to the otherwise. Lift your paper and you're done!