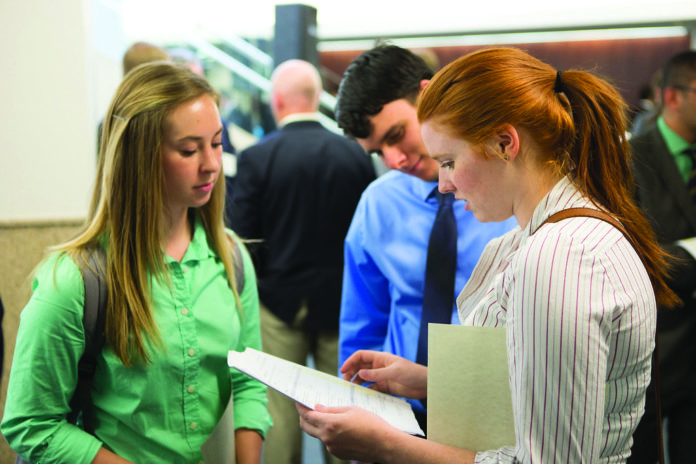 Be inspired by entrepreneurs-in-the-making and watch success happen! The Raymond Ideas Challenge at the McFerrin Center for Entrepreneurship is a business concept competition that showcases the ideas, prototypes, and technologies of Texas A&M students. On Sunday, November 17, you can watch the event as an observer for free and see 40 finalists compete as they present original, unique ideas to a panel of judges made up of entrepreneurs, business owners, and other company professionals.

The finalists will be judged based on the importance, impact and problem-solving capability of the students' competing ideas. Students will answer questions on their researched idea—which must be viable—as well as speak in front of judges, think on their feet and possibly give speeches.

This event is perfect for you if you are at all interested in entrepreneurship or are a current student at Texas A&M who is considering participating in an event or program at the McFerrin Center.

One of McFerrin's oldest programs, the Raymond Ideas Challenge is endowed by the Frank and Jean Raymond foundation. The Raymonds wanted to always encourage students to think outside the box and never settle for the status quo. You, too, can encourage these students in their entrepreneurship journey as an attendee—and you might just gain a few fresh insights for your next endeavor.

This diverse selection of students is everything and anything: future engineers, businesspeople, artists, scientists, athletes, and educators. And just like you, they all have the ability to change the world with just an idea.

Learn from others, be inspired and be a part of change in the world!  The event is from 1:30-7 p.m., and student presentations begin at 3:00 p.m. Admission is free for observers!
Located at the TAMU Memorial Student Center, Room 2400. For more information go to http://bit.ly/32iHNlq.