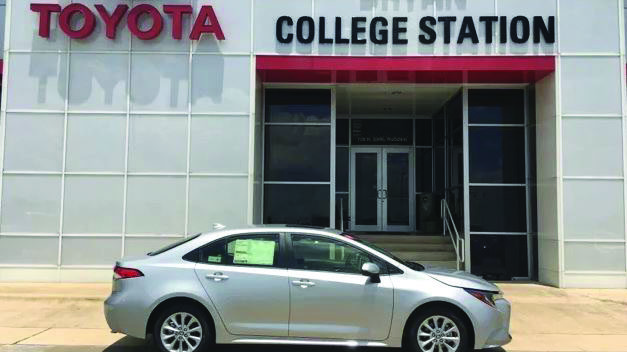 Doesn't it always feel good when you discover a fun way to spend your time while also offering a helping hand to someone else? That's exactly what you'll be able to do at the BCS Toyota 1st Annual Charity Cook Off taking place on Saturday, October 5 from 1:00-7:00 p.m. If you and your friends are looking to show off your cooking chops while also raising money for Project Unity, Bryan's preeminent outreach organization, you should check this event out!

The story of the Charity Cook Off began earlier this year after the dealership changed its name. According to Jonathan Soria, employee at Bryan-College Station Toyota and organizer of the Charity Cook Off, they wanted to "recreate [their] identity as a part of the name change," and a big part of this endeavour was becoming more involved in charity work throughout the community. They diligently researched all the charities in the Brazos Valley before they settled on Project Unity, an organization they plan on partnering with for years to come.

Project Unity was founded in 1995 by Jeannie McGuire, starting out simply as a family center in an impoverished section of Bryan that, according to Project Unity's website, "provided child abuse prevention services while bringing agencies together to address obstacles to services that families in the neighborhood were trying to access." Since then, they have grown to include multiple programs and initiatives designed to assist in alleviating poverty in the area through helping those in need receive access to the tools that enable them to stand on their own feet.

It was this singular mission that drew Bryan-College Station Toyota to Project Unity. According to Soria, they wanted "to focus on helping struggling local families who don't have basic necessities" while at the same time making sure the money they raised went to something that would improve those families' lives in the long run and not just temporarily. The fact that Project Unity, as Soria says, "not only gives to these families, but also has the curriculum to help them grow" sealed the deal between the two groups.

Find out once and for all if your BBQ is really the best! If you're interested in cooking for or participating in this event, you can head up to BCS Toyota or email Jonathan Soria at jsoria@purdymobility.com. You can also follow this link to learn more: http://bit.ly/2kpsaIX
Additionally, if you are unable to attend this event but still wish to help out financially, you can visit Project Unity's GoFundMe to donate: http://bit.ly/2klC7Hk