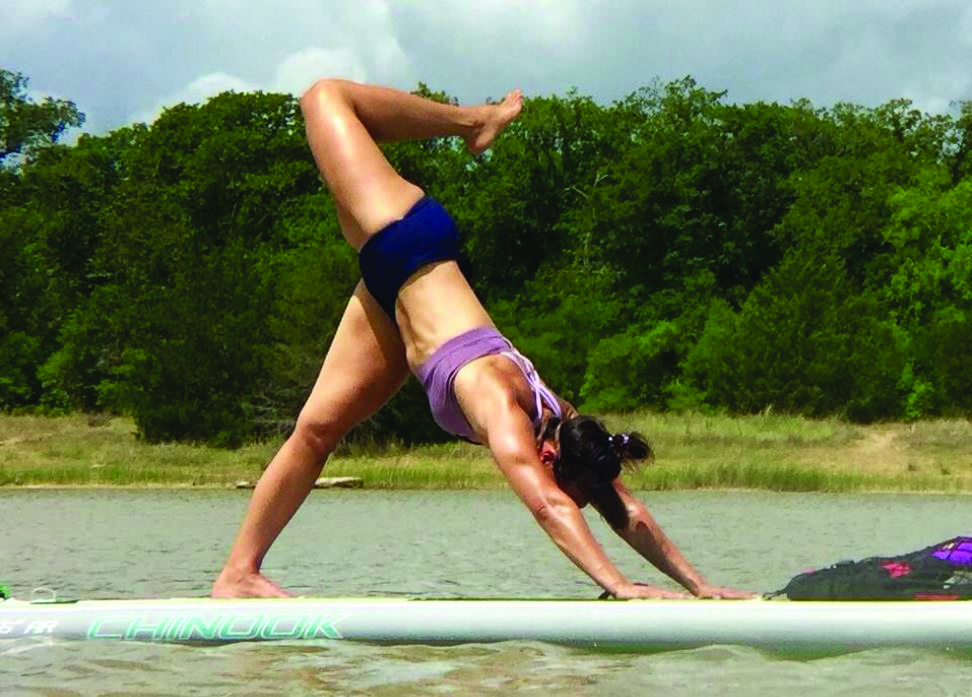 Would you call yoga a sport? Some would argue it's not. But what about yoga on a paddleboard? For many, yoga is a philosophy and an act of spiritual healing. For others, it's just a hobby they practice in their leisure. Adding in the aquatic angle makes it an even harder question to answer. But wherever you stand on the spectrum, BCS Paddleboard Yoga owner and instructor Maury Jacob will welcome you with open arms.
It's obvious that aquatic sports tend to be lesser known than their land sport counterparts. And the practice of yoga has increasingly become popular not as a sport, but by persons looking to rid themselves of stress, increase their flexibility and/or build muscular tone. The unique routine of paddleboard yoga combines the elements of wind and water with the strength and flexibility of yogi. In this art form, the lenses of aquatic sport and athletic leisure are effortlessly blended.
Yogi of all ages are encouraged to classes with Jacob, as he cites yoga as the reason he is able to stay strong and flexible through maturity. Though courses are mostly taught locally at Lake Bryan, Jacob often travels to Austin for the variety of lake and river scenery. A caring instructor, Jacob likes for his classes to be small and intimate, so that yogi have the freedom to drift along the entire lake during the session. This also allows for the focus to be on students' desires in improving their paddle or yoga skills. To accommodate the scorching temperatures of Texas summers, Jacob invites yogi to schedule sessions near dawn and dusk, noting that the scenery is often breathtaking during that time as well.
"The practice [of yoga] really works those core stabilizer muscles that help improve our balance back on dry land," says Jacob. Breathing and balance are key aspects to Paddleboard Yoga. Jacob uses inflatable boards with soft and comfortable decks to make balancing easy. "There is nothing in this world as soothing and grounding as Savasana on a paddleboard, nowhere near the earth. You truly float!" he exclaims.
On the their Facebook page, yogi can find a BOOK NOW link to schedule a class. Prices are still holding at introductory rates, so now is a great time to check out the program!