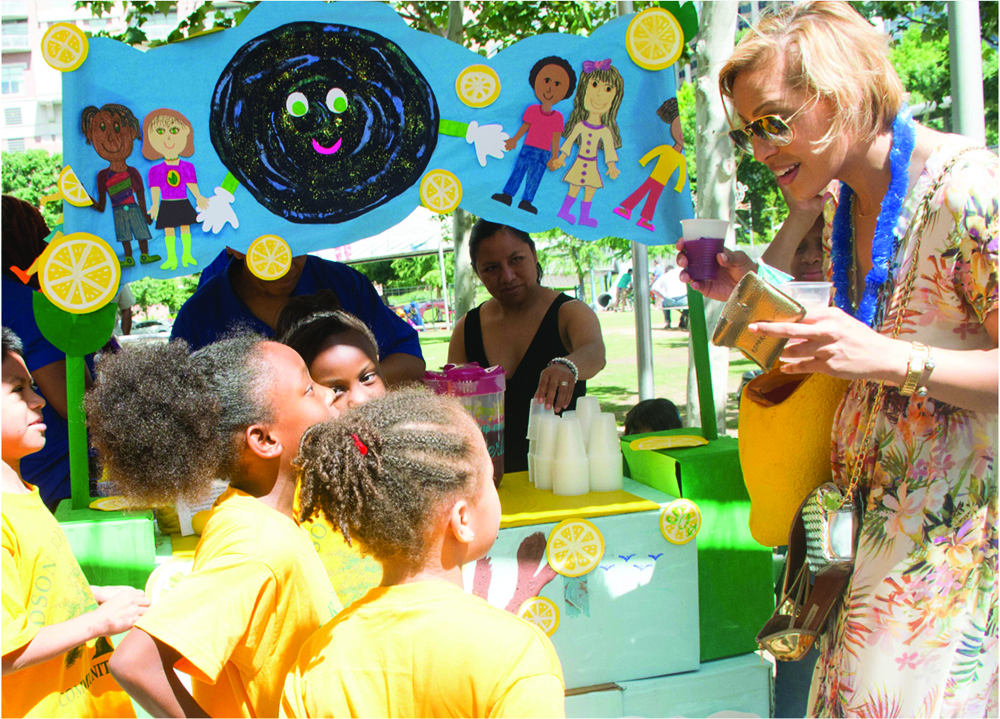 When you see a lemonade stand on the side of the road, you can't help but stop, even though experience shows the lemonade may not be that good. After all, we're not stopping for the lemonade but to support the kiddos. Now there's an organization that can make a big impact on kids' lives through lemonade stands.
National Lemonade Day is a program that prepares kids for a proactive lifestyle and takes place the first weekend of every May: this year on May 4. In 2007, Michael Holthouse had a vision to see the dreams of the youth around him become a reality. Starting with 2,700 youth a little over a decade ago in Houston, Lemonade Day has now skyrocketed to reaching over a million children across the US.
BCS adopted the tradition in 2010 when BrightMinds Foundation discovered the program. Lemonade Day is a strategic learning based program that walks youth from far-off dreams to an in-hand business plan. Not only are the kids taught how to create their own business from the ground up, they are also encouraged to spend some, save some, and share some of their profits.
Lemonade Day's mission is to help today's youth see the value in being business leaders, social advocates, community volunteers and forward-thinking citizens…one lemonade stand at a time. To accomplish this vision, the organization provides the tools and know-how your kids (and city!) need to pull off a successful lemonade stand.  
For parents and volunteers, you'll find instructions on running Lemonade Day in your area, like how to get started and run training workshops for the kids. For the kids, there are interactive learning tools, games, and lessons that lead youth through the process any startup goes through, from conception to business plan to execution, complete with vocabulary sheets of entrepreneurial terms for both youth and teens.
If you want to volunteer, donate, or if your child wants to participate in all the excitement, go to the lemonade day website linked below. After registering, you'll receive a backpack with an entrepreneur workbook with learning tools and games inside. Then it's up to you to find or create a lemonade stand of your own.
As the Lemonade Day website states, steps to success are just one lemonade stand away. First, set a goal. Second, make a plan. Third, work the plan. Fourth, achieve your dreams!
You know what they say, when life gives you lemons, make a lemonade stand!
If you want to participate in the festivities check out http://bit.ly/bcslemonadeday. If you'd like to find a local stand to buy from, check out this map http://bit.ly/findastandnearme.