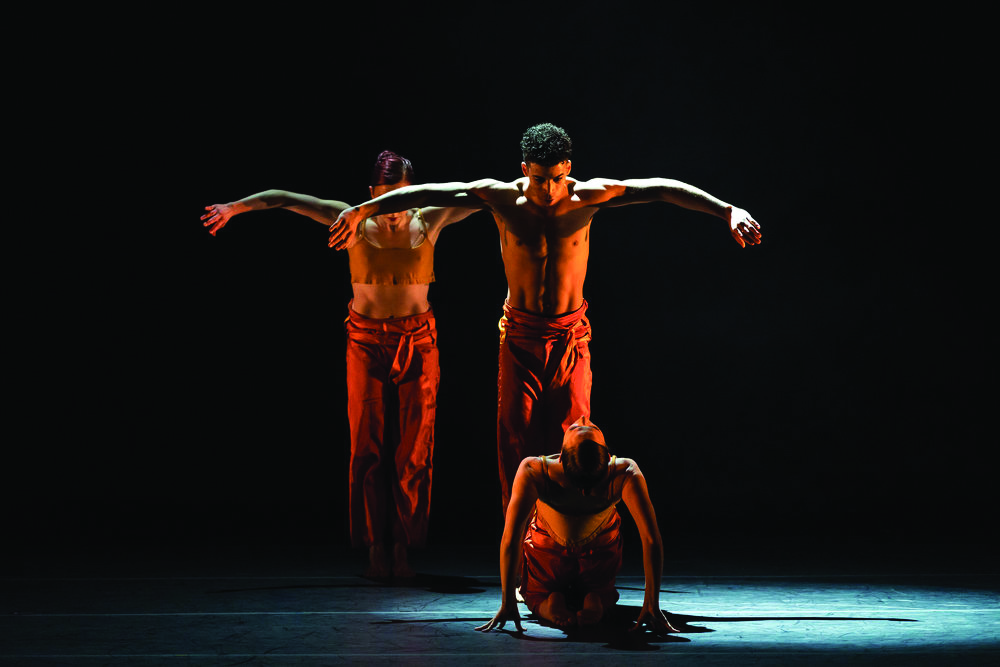 If you don't have plans for Valentine's weekend, this ought to be right up your alley. Sometimes going out dancing can be a bit intimidating but watching professionals dance kinda gives you the best of both worlds. It's really a win win situation—you don't have to stress about knowing the right moves, and these professionals will sweep you away in a dance-inspired whirl. Book your tickets now to see Eisenhower Dance Detroit at Rudder Auditorium at 7 p.m. on Saturday, February 16.

The company's style, the elegance of ballet fused with the modernity of contemporary dance, creates an new and fluid atmosphere, sure to leave you in awe. Since being launched in 1991 by Laurie Eisenhower in Detroit, Michigan, it has exceeded even her expectations of popularity. The show is a combination of ballet and contemporary dancing that might bring you to tears and drop your jaw a few times. It's clear why the company has received a number of awards and done countless collaborations with widely known choreographers such as Edgar Zendejas, David Parsons and Lar Lubovitch, to name a few. They have traveled as far as Israel, Europe and Asia to conduct eye opening performances. Most recently Eisenhower Dance entered a new season with Stephanie Pizzo taking the role of founder Laurie Eisenhower, but this shall be nothing less than a leap forward into the company's artistic vision while honoring Laurie Eisenhower's legacy.

If you're unfamiliar with Eisenhower Dance, be sure to give them a quick search. You'll likely be amazed by their work.

Be sure to check out AVPA's website to snag tickets before they're gone. http://bit.ly/AVPAEisenhower