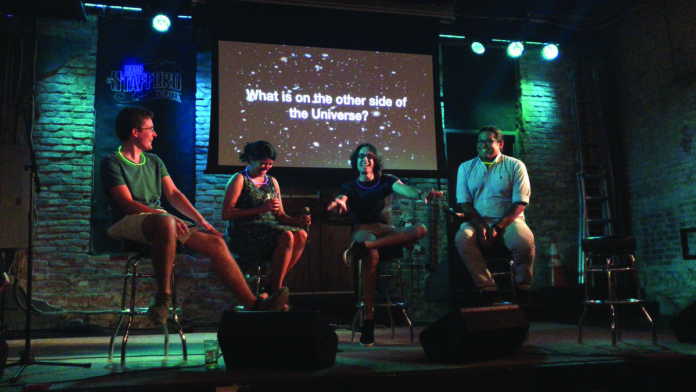 If learning about space while enjoying a beer sounds like the perfect way to spend a Wednesday night, check out this month's Astronomy on Tap! This monthly event is held at the Grand Stafford Theater and will feature guest speakers Addy Evans and Jacqueline Antwi-Danso, who are graduate students at Texas A&M.
Astronomy on Tap originated in New York City and made its way across the U.S., arriving in Bryan in April 2018. Its widespread success proves that you don't have to be in a lecture hall to learn about the wonders of the universe. Astronomy on Tap #22 is a two-hour event consisting of Evans giving a presentation on the history of non-Western astronomy and Antwi-Danso discussing the past, present and future of Astronomy in several African countries. Along with the two speakers, guests can also take place in trivia with the chance to win fun prizes and have the opportunity to hang out with local astronomers.
The event starts at 7 p.m. on Feb. 19, and is free and open to all ages. For anyone interested in getting there early, the bar opens at 6 p.m., and as always, you have to be 21 to drink. Come on down to the Grand Stafford for an out of this world event you won't want to miss!
For more information, visit: http://bit.ly/37ZwSAO