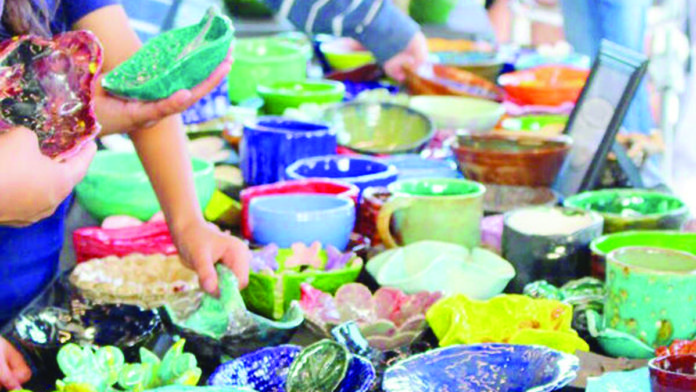 Whether you're a skilled artist yourself or have recently become interested in art, the Brazos Valley Art League's "Starving Artist Sale" is a place for you to browse through unique pieces of art for the one that's calling your name. Come out and take a look—you could possibly leave with a new art piece for your home! On Saturday, Oct. 5, the "Starving Artist Sale" will be held at the St. Andrew's Episcopal Church parish hall in Bryan, and there's no admission fee.

The "Starving Artist Sale" is meant to help out local artists promote their art to the community while making room in their studio for more. The event will bring together all kinds of artists under one roof whose intent is to find new homes that will welcome their pieces with open arms. Have you been meaning to fill that empty spot in the living room with a canvas or photography piece? Or maybe you've been on the search for a one of a kind pottery mug for the fall? You will find all sorts of unique and special works of art at the "Starving Artist Sale," including fabric art, wearable art, and folk art! Even if you're not too sure where your interests lie in art, there's something for everyone.

The Brazos Valley Art League is a volunteer, non-profit organization whose main focus is giving local artists of all backgrounds the chance to expand their skills and delve deeper into their creativity. The BVAL holds meetings the first Monday of every month, and new members and visitors are always welcome to attend! The monthly meetings are hosted by Degallery in College Station. The "Starving Artist Sale" will be from 10:30 a.m. to 5 p.m. and admission is free to the public.

For more information, https://bit.ly/2kSWBra