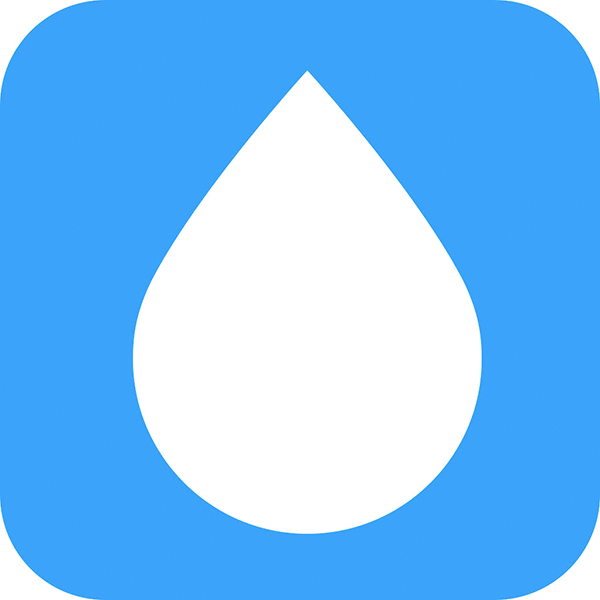 [et_pb_section admin_label="section"][et_pb_row admin_label="row"][et_pb_column type="4_4″][et_pb_text admin_label="Text" background_layout="light" text_orientation="left" use_border_color="off" border_color="#ffffff" border_style="solid"]
While the summer heat is dwindling away, it's still important to stay hydrated. Few people actually drink as much water as they're supposed to, and WaterMinder wants to fix that.
After downloading the app, you'll be prompted to allow the app to access your health data in your phone. Once you give WaterMinder access, you're good to go! Recording your water intake has never been easier, with preset glass sizes to select from. The app then has an easy-to-understand meter that shows you exactly how much of your daily intake you've consumed. You also have the option to receive notifications throughout the day tor remind you to keep drinking. Staying hydrated has a ton of health benefits, including clearer skin and weight loss. The app is definitely worth the $2.99 price tag!
So grab a water bottle (we like the insulated ones to keep everything ice cold) and start sipping.
[/et_pb_text][/et_pb_column][/et_pb_row][et_pb_row admin_label="row"][et_pb_column type="1_3″][et_pb_image admin_label="Image" src="https://maroonweekly.com//wp-content/uploads/2016/10/apple.jpg" show_in_lightbox="off" url_new_window="off" use_overlay="off" animation="left" sticky="off" align="left" force_fullwidth="off" always_center_on_mobile="on" use_border_color="off" border_color="#ffffff" border_style="solid"] [/et_pb_image][/et_pb_column][et_pb_column type="1_3″][et_pb_image admin_label="Image" src="https://maroonweekly.com//wp-content/uploads/2016/10/waterminder-funnmedia.jpg" show_in_lightbox="off" url_new_window="off" use_overlay="off" animation="left" sticky="off" align="left" force_fullwidth="off" always_center_on_mobile="on" use_border_color="off" border_color="#ffffff" border_style="solid"] [/et_pb_image][/et_pb_column][et_pb_column type="1_3″][et_pb_image admin_label="Image" src="https://maroonweekly.com//wp-content/uploads/2016/10/android-app.jpg" show_in_lightbox="off" url_new_window="off" use_overlay="off" animation="left" sticky="off" align="left" force_fullwidth="off" always_center_on_mobile="on" use_border_color="off" border_color="#ffffff" border_style="solid"] [/et_pb_image][/et_pb_column][/et_pb_row][et_pb_row admin_label="Row"][et_pb_column type="1_2″][/et_pb_column][et_pb_column type="1_2″][/et_pb_column][/et_pb_row][/et_pb_section]