Falling asleep can be hard, but with the new app White Noise Deep Sleep, it's gotten a bit easier. White Noise Deep Sleep is an app that has multiple white noise sounds that will play while you sleep, and even has a section devoted to infants.
This Is really interesting because it allows a user to set certain controls such as a timer, battery saver, background noise, etc. The app is free but does have an upgrade available that offers more options This upgrade comes with a choice of more sounds such as a grandfather clock or typewriter and also allows you to listen all the time instead of for just eight hours at night. The only negative thing about the app is that there are some strange sounds available.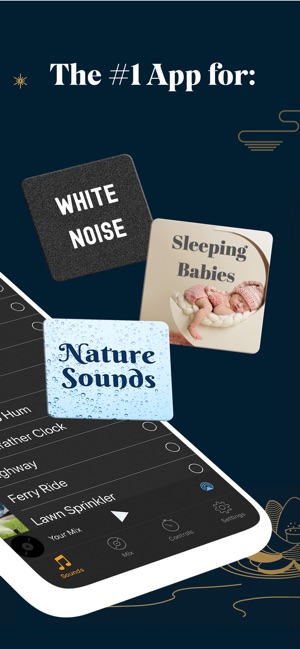 Regardless of this, the app does a good job of providing a variety of different sounds and is very easy to use. All you have to do is decide if you want to use the free version or pay for a subscription, and from there, you can select whichever sound you want. If you'd like to check out the subscription version, White Noise Deep Sleep offers a free seven day trial.
Even though a white noise app is a common idea, this one does stand out. White Noise Deep Sleep offers over 30 different sounds, and they even separate these sounds by sections. So if someone is wanting to listen to rain sounds, not only can they find these sounds easily, but there are multiple options. It also shows new sounds of the week.
Sleep is one of the most important things in maintaining your health and sense of well-being. It's so important to get good sleep. White Noise Deep Sleep helps a person slow down from the stress of the day. Download today and see what sounds you like the most!
White Noise Deep Sleep is available on the Apple app store and the Android app store.