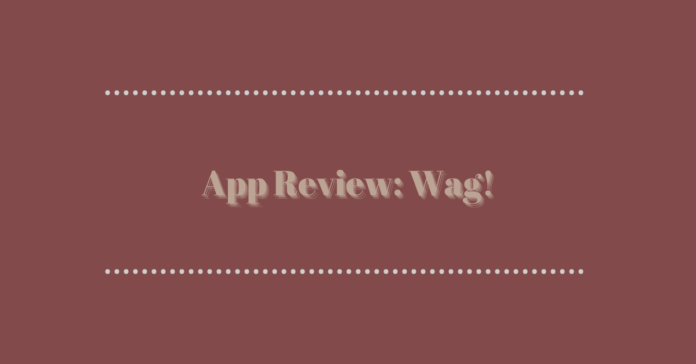 Summer is finally here, and vacation planning has started, but there's one important detail to take care of: What will you do with your furry friend while you're gone? You could board your cat and dog, but what if it's not the best place? And boarding can get expensive. You could ask the kid neighbor next door, but what happens if he forgets to feed your furry baby? The app Wag! can ease those concerns.
Wag! is a pro-pet app that allows owners to hand pick caregivers to watch their pets. The app offers many options for all of your pet's needs such as walkers, trainers, boarders and sitters available. Simply download the Wag! app on your device, set up an account, and schedule your service. The app allows users to schedule a specific date and time for a caregiver to come and also provides an in-app message service, so the user can send a message to the caregiver if there are any specific requests. In addition, the caregiver can send updates on your pet in real-time.
Caregivers undergo a screening process that includes a background check and are tested on appropriate and healthy caregiving. Additionally, caregivers are given a rating that you can see before booking. Check out this user-friendly app to see if they can help you find the perfect fur baby caregiver for your needs.