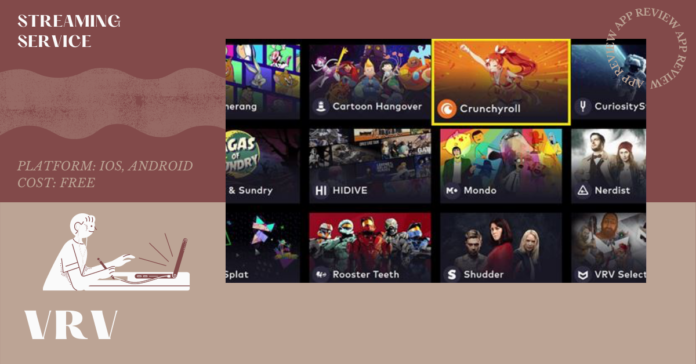 Platform: iOS, Android
Cost: Free
The world of streaming services is pretty bloated at this point, but in case you have the space for another, VRV streams content related to anime, video games, webtoons, and movies. There are several ways of linking accounts from other services – like Crunchyroll – if you are already subscribed to them.
One of the big selling points for VRV is the fact that streaming from a phone to the television is as simple as finding a bluetooth connection. With just a few clicks of a button, you are able to connect your phone to any TV, even in a hotel room, and be able to watch your favorite shows!
The upside to VRV is that it is loaded with tons of content across many different genres and mediums, but the fact that it is one more streaming service among the dozens already available might make it not that useful for you.