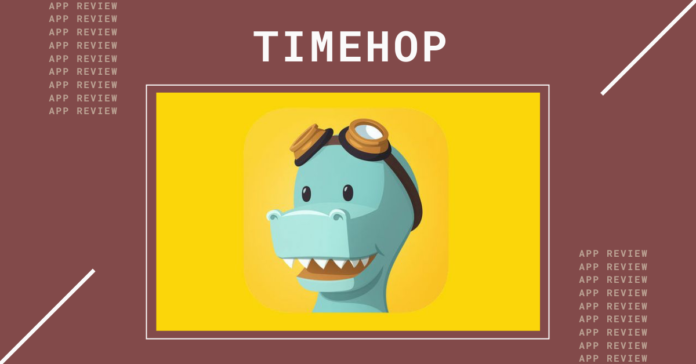 Platforms: iOS, Android
Cost: Free
There is something to be said about how looking at old pictures can make you feel nostalgic or sentimental. And while there isn't a magical time machine that can take you back to a specific day or place, there is an app that can do it for you! Timehop, which helps you celebrate the best and maybe the so-so moments of the past, shows you what you were doing one, two, three, or even more years ago, allowing you to look back and reminisce!
After you have downloaded the app and linked your social media accounts like Facebook, Twitter and Instagram to Timehop, it's time to start looking at your day in history! As you tap through your memories, you'll see how much time has passed, such as three years since you posted about your family trip to the crystal blue beaches of Florida, and five years since that perfect, sunny afternoon you got a cup of cold brew at the local coffee shop with your best friend. In addition to your social media, Timehop also allows you to link your photo app so you can look back on sweet moments you captured!
Maybe one day, people will be able to travel to the past and relive a certain day in time, but until then, Timehop will do the trick for you! If you are looking for a feel-good app that will make you smile and laugh for years to come, you certainly can't go wrong with this one.