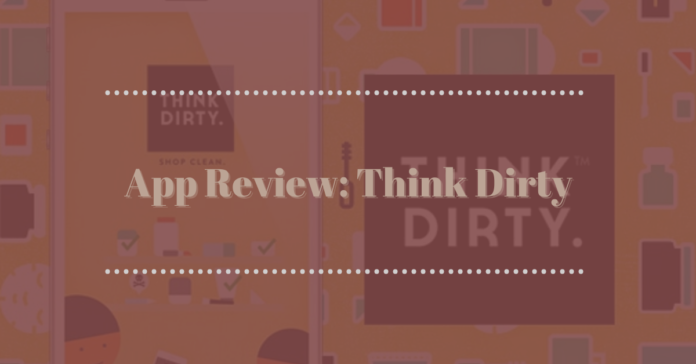 We all trust the basic products we use enough to keep using them—on our bodies and in our homes every day. But if you had experts to alert you before you purchased products that were harmful, would you listen?
The app Think Dirty keeps data on almost any brand of skin care, household cleaners and many chemical products you'll find in grocery stores. It provides ratings for the purity or toxicity of the ingredients, as well as specific reasons why you should use or avoid a product. You'll learn quickly what is allowed in beauty and cleaning products, and the answers will surprise you.
You'll find recommendations of the safest products to use, including features like fragrance-free, cruelty-free, and baby-safe. One by one, you can flip your potentially harmful products into genuinely safe and natural products.
Sometimes products will seem safe, but still you hesitate. Think Dirty has a barcode scanning feature to bring your concerns to. Check the rating for your favorite products in your home today, and get an instant answer on whether or not you really want to keep using it. Scan your options in the grocery store before you buy your next replacements.
Your shampoo, conditioner, all purpose cleaner, room spray, laundry detergent, face wash, dish soap, are all included in the list of products you let into your life. Download Think Dirty to help make the safest decisions for your pets, your children, your roommates and yourself.