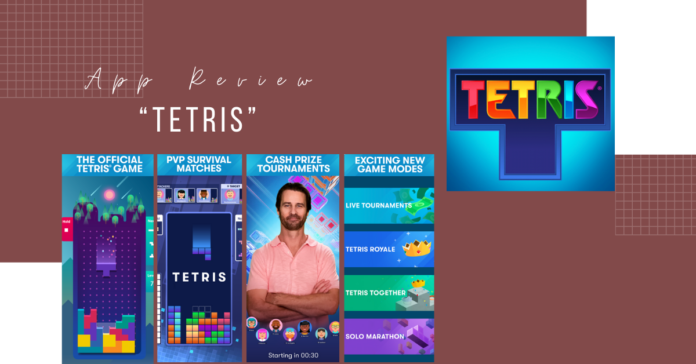 Platform: iOS, Android
Cost: Free
While it might seem strange to be reviewing "Tetris," a game from all the way back in the 1980s, the legendary puzzler continues to make itself relevant over thirty years after its original Russian release. Over the past few decades, updates of "Tetris" have made their way onto essentially every single video game console and operating system you can think of. It's been on mobile devices for over a decade now, so why the review? Last year, "Tetris 99" was released on the Nintendo Switch, taking everything that's beloved about the classic and morphing it into a multiplayer battle royale, and this idea has now made it onto mobile devices.
"Tetris" is available on both iOS and Android, and both platforms now offer a version of being able to test your puzzling skills against other players. Of course, you can also play on your own, which is still an immensely satisfying experience; the game's longevity is due primarily to it being an amazing (and amazingly addictive) experience. However, if you wanted to juice up your game, you can play against up to 99 other people online, where, on top of playing the game as you usually would, you also have to deal with other players sending blocks your way in order to throw a wrench in your strategy (you can also do the same to them, by the way).
The only downside to the iOS version is that the game is often interrupted with obnoxious ads that you have to watch all the way through in order to keep playing (of course, you can turn this feature off by spending real life money, but that's another conversation). "Tetris" is still one of the best video games of all time, and being able to experience a different way through competition is a welcome update.