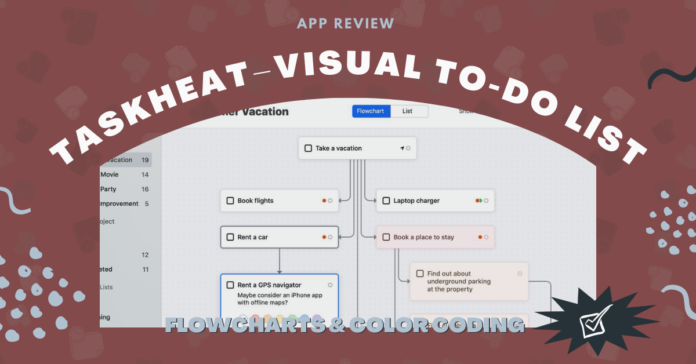 With the holidays quickly approaching and the school semester in full swing, projects and tasks can pile up with no end in sight. But Taskheat organizes your tasks and projects visually into a flowchart, helping you break down your to-dos and manage them one checkmark at a time.
Taskheat is known for its visual organization, but it also toggles to a list form, which can be narrowed down to show what you are focusing on. Each task has options to color code, set deadlines, add details, organize under a project, and more.
While the concept itself is unique in its ability to plan both long term projects and short term tasks in the same place, the app can take some time to get comfortable using. Some additional features that could be useful would include status updates on tasks rather than just checking them off as complete or the ability to schedule recurring tasks for daily use.
The app is free with a 14 day free trial period, after which it costs a one-time payment of $9.99. There is also a desktop app available for computers.