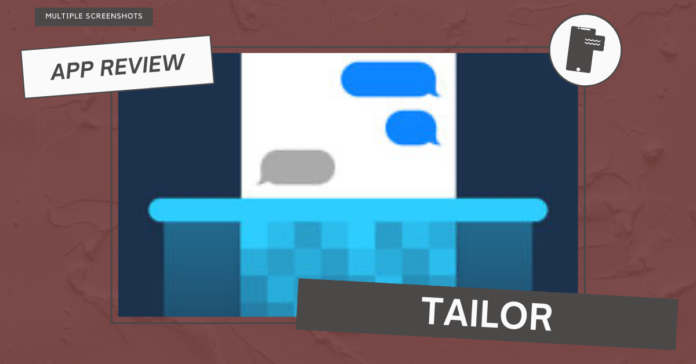 Whenever you want to screenshot a long webpage, chat thread, or recipe that extends past the length of your phone screen, it can be annoying having to capture multiple images that overlap in text and chop up the page. But long gone are the days of scrolling through your camera roll and piecing together all the screenshots you took. With the help of Tailor, taking multiple screenshots has never been easier!
The first step to using Tailor is fairly easy. Simply take screenshots of the lengthy page as you normally would, making sure that a quarter of the screen overlaps with the previous image. Once you have all your desired screen shots, open up the app and allow it access to your photos.
After allowing access, Tailor will automatically go inside your camera roll and locate the multiple screenshots you took. After a few seconds, voila! The once difficult to read pictures are now stitched together in a streamlined page that you can send to others via email, text message, or through other applications.
While this newest life-saving hack app is free to download in the app store, users can pay $2.99 to remove ads and the subtle watermark that appears at the bottom of your stitched screen shot.
So if you haven't already, download Tailor today and delete all of those pesky screen shots! This app is sure to make things easier for you, and the recipients of your newly stitched screenshots, too.