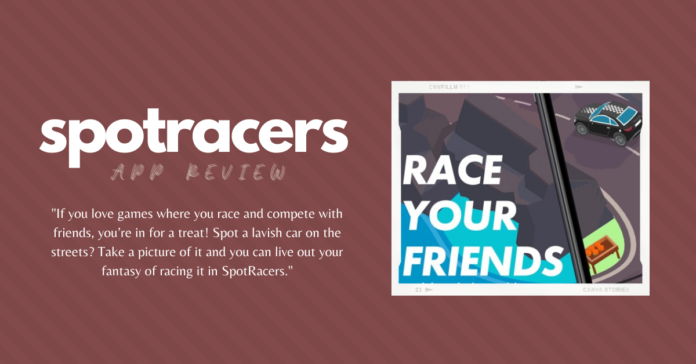 If you love games where you race and compete with friends, you're in for a treat! Spot a lavish car on the streets? Take a picture of it and you can live out your fantasy of racing it in SpotRacers.
Available to Android and Apple users, SpotRacers wants everyone to have the chance to get their race on! Upon download, the app prompts you to create a username that'll be visible to other players, and then you can start racing once you pick from three default car brands. Choose from three categories of tracks, Sport, Urban and Off-road. Then add your friends and compete against them!
In most racing games, you're given the task of steering, accelerating, braking, and in certain instances, sabotaging other players. SpotRacers operates a little differently. The steering is taken care of by the game developer, meaning all you have to do is brake and accelerate. Depending on your preference for racing games, you might really enjoy this feature, but it may deter others from playing.
SpotRacers is free to download but there are in-app purchases available to those who want to upgrade their playing experience. The pricing for bundles and kits ranges from $0.99 to $9.99. These purchases can go toward new cars and upgrading aspects such as acceleration level or speed.
To keep you wanting more, the game provides daily missions, some of which are difficult to complete such as taking pictures of specific manufacturers—extremely challenging depending on where you live.
SpotRacers plans to upgrade the app eventually. New features such as additional and customizable tracks will be included in the later versions. But until then, it's just as fun to play and it's easy to get the hang of.