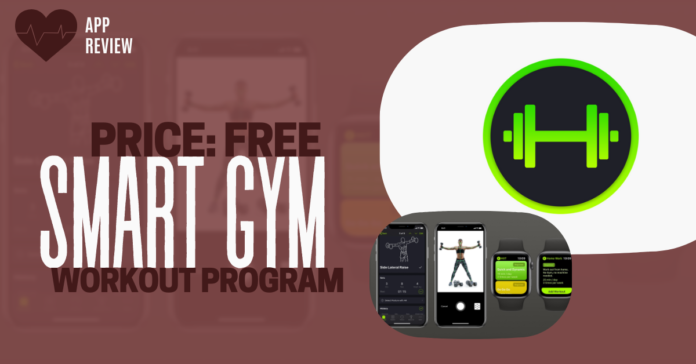 Price: Free (Contains in-app purchases)
With all of the random machines and equipment, the gym can be an extremely intimidating and overwhelming place without any guidance. Unfortunately, guidance in the gym can be hard to come by without paying a high price. This is where the app SmartGym comes in. SmartGym is an app developed by Mateus Abras, and it aims to provide users with a self tailored workout program depending on their goals.
The app first asks the user what equipment they have available, which is extremely helpful, as it won't include exercises in your routine that you don't have the equipment for. Once you complete this, the app asks how often the user plans on working out, and what their fitness goals are. The options for the fitness goals are strength, hypertrophy, muscle endurance, or HIIT. Once all of these questions are answered, the app generates a workout for you and is set up to keep track of stretches, sets, reps, weights, and body measurements. There's even a resting timer to keep you on track. The feature that has made this app a go-to fitness app for many people is the Apple Watch support, with the Apple Watch being used by an increasing number of people during their workouts.
One drawback of the app is that many of the additional features are locked, and the user must pay a membership fee to access these features. Currently $9.99 per month, the app now offers a limited time $5.00 per month fee. The paid membership adds more exercises and more routines, but whether this is worth it or not is up to the user. There is still a decent amount of content included without paying the membership fee, but there could be more.
Overall, SmartGym is a helpful app for people who need guidance in reaching their fitness goals, despite many features and exercises being locked without payment. The app definitely deserves a download for those looking for an affordable way to acquire a workout program.