Grocery shopping can be quite the nerve racking experience these days. We all just want a quick, easy and safe trip to the store, right? Luckily, we can have all of that with just one quick download of the app Shipt – Same Day Delivery. The app's top priority is to keep shoppers and members healthy and safe with contactless drop-offs. Shipt delivers all your essentials right to your front doorstep! 
In the BCS area, Shipt can bring you items from H-E-B, Target, Office Depot, Petco, Kroger and CVS to your doorstep with same-day delivery on grocery products, household essentials, beauty supplies, and more. The app does a great job of making sure personal shoppers handpick your order exactly how you want it and deliver it as soon as possible. It not only saves you time but keeps you safe during this upswing in virus cases in Texas.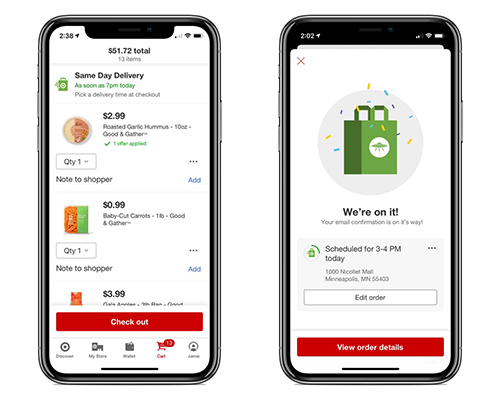 There is a fee for the service which can be paid monthly ($14), or yearly ($99), and gives you free delivery for all orders over $35. With orders under that amount, you're charged an additional $7.
Pay and tipping options are installed all in the app, which makes it super easy. You're guaranteed a safe, contactless delivery with all your essentials! The user interface is clean and easy to use, but can at times load slowly. The app is compatible to download on iPhones and iPads as well as Android devices. Cut the shopping lists and download Shipt today to start scheduling your same-day delivery!
Sources: https://www.shipt.com/