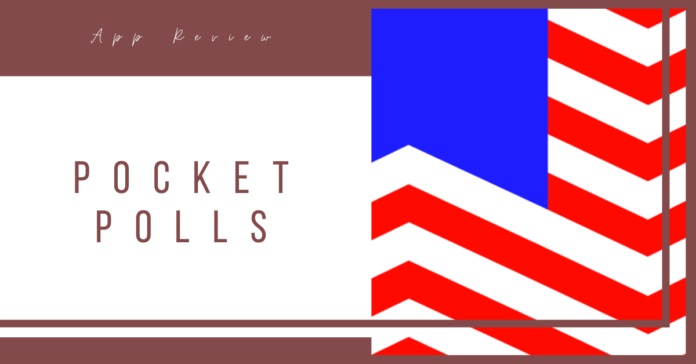 The fall season of an election year is the most important time to be civically engaged regardless of political affiliation. Many online resources are available for voters to figure out polling locations, registration details, etc; however, if you're interested in how the election is progressing throughout the country, then PocketPolls may be the app for you.
PocketPolls is a free app that displays up to date polling information for ongoing elections as well as a forecast of predicted winners based on this data. The pages of the app show which party is leading in each state, by how much of a margin, and the states and districts that are currently undecided. PocketPolls pulls data from sites that perform regular surveys across the country as well as provides links to these websites directly in case there is any question of credibility or potential bias.
The primary concern for users when it comes to PocketPolls is the credibility of the information, and despite the developers' best efforts to make the sources and raw data more accessible, you may find yourself a bit apprehensive of the app's information on initial download. Some of the sources for these surveys are reputable sites such as universities and large news outlets which perform their own market research, but for simplicity's sake, PocketPolls provides the data in an aggregate form to show the overall progress of each candidate while also making each individual poll accessible for more dedicated users.
Another function of the app besides providing current statistics is to display them with the most clarity possible. The user interface of PocketPolls is relatively easy to access with only a handful of main pages for categories of data and smaller subdivisions for more specific surveys and information. For example, if you'd like to see data specifically for Texas, then you can simply go to the states page, find Texas, and view surveys and forecasts for the presidential, senate, and house elections.
PocketPolls provides a clear interface for delivering useful information to a politically active audience as well as for people who simply wish to keep track of the race. But despite its transparency regarding its sources of data, it may take a while for you to completely trust the app.