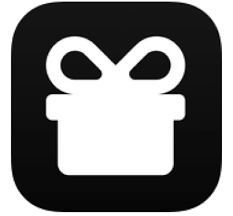 Cost: FREE

Let's admit it. We are all in a one-sided relationship with our mobile devices. Maybe you've swerved to avoid surprise oncoming foot traffic or even a tree! Perhaps you simply can't get enough done because your phone is too good of a distraction. Not to worry, millenial problems require millennial solutions, and Pocket Points has the anwer!

This app was created in 2014 by two California State University students and rewards you for staying off your phone. Their mission is to promote healthier learning environments, safer roads, and increase mental health.This is perfect for students but also other folks, since rewards range from discounts, freebies, and sweet deals from local businesses and online retailers to extra credit points for school. Yes, you heard that right. Pocket Points offers an opportunity platform to engage teachers and allow them to offer students extra credit for staying off their phones.

Sounds great, so how do you start earning? There are two ways: being on campus and driving. The app uses geofence technology to know whether you are at school or on the road. If you can take a drive without being distracted or be at school without unlocking your phone, you rack up points. It's as easy as that.

Pocket Points is expanding, and the creators are currently looking into some neat new developments, so be sure to keep an eye out for that. It is available for both Android and iOS and has a near five star rating on the Apple App Store. All you have to do is open the app, set a desired goal length of time to stay off your phone, lock your device, and voilà, you are all set!
What are you waiting for? Add this app to your productivity folder today!