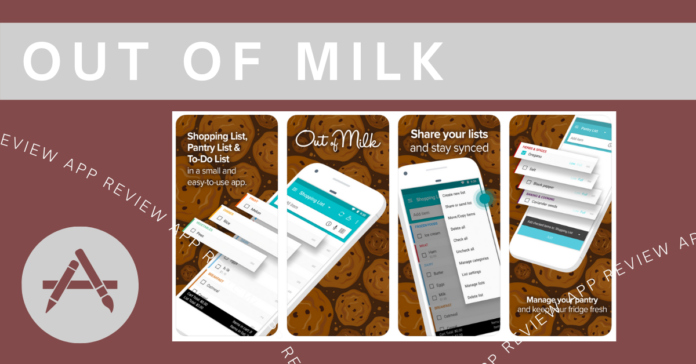 Cost: Free
There's nothing like checking items off a list, whether it's a to-do list, bucket list or even a to-read/watch list. But when it comes to grocery lists, there's more to it. The new grocery app Out of Milk provides helpful tools that can help you save money and time.
This app is the budgeter's friend, as you can add prices under each item and easily track your total. As you check items off your list, the app counts the value inside your cart. It helps that you can add impulse-buy items so that you're never surprised by the total at checkout. Also,if you identify a brand that gives you the most bang for your buck, you can add a note reminding you to choose that variety next time.
The app has a separate section for your pantry, where you can keep track of your regular must-have items and whether you're low or stocked. Prevent those midnight milk runs or "borrowing" from your neighbor because you forgot to add it to your list and only realized halfway through baking dessert. The app also allows for multiple lists so that you can keep them in one place or separate your shopping by store.
The app can also categorize, count quantities and apply coupons to each item. Even though these features can take time to enter into the system, once you do so, your list is custom tailored to your shopping needs and is a helpful tool before and during your grocery shopping experience.