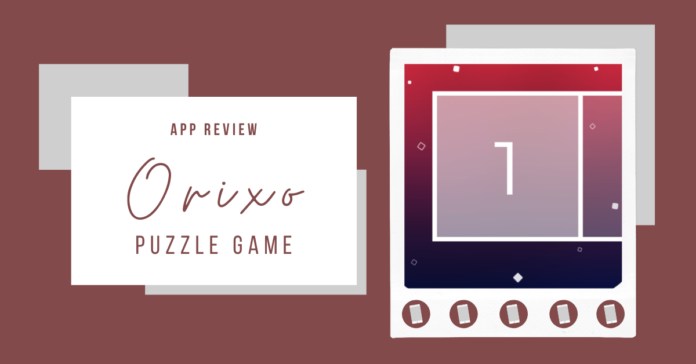 Many mobile games struggle to land perfectly between relaxing and engaging. Some become too relaxed and don't offer players enough of a challenge to keep them playing, while others become unnecessarily complicated and difficult and, as a result, turn many casual players away. The puzzle game "Orixo" has managed to hit that mark to near perfection.
Published by "Logisk Studio" and available on Apple as well as Android platforms, "Orixo" is a simple and relaxing puzzle game with easy to understand mechanics as well as a relaxing vibe and display. Players will be given various grids and will be tasked with swiping through them using pre-existing blocks with number labels. The number dictates the distance that block can travel across the grid, and will jump over blocks that have already been filled. The game takes some time to understand, but after that, players will find themselves constantly engaged by the puzzles in front of them. With 320 unique levels, "Orixo" has found a way to somehow make each level more challenging than the next without pushing players too hard while maintaining an enjoyable vibe.
Despite Logisk having hit the goal for the vibe and design of their app, there still are some kinks to be worked out. The game's UI is pretty simplistic and accessible, however it tends to freeze up at times and flash white occasionally, which is a complaint that some users have had in the past. With this being a free game, one can expect some advertisements, however "Orixo" has ads playing in between levels quite frequently, making it hard for players to maintain a flow state and move through the levels as they would like.
Overall "Orixo" has a great foundation and has managed to hit its stride as a casual and fun puzzle game. Despite some obvious issues to sort through, Logisk has still made quite the enjoyable experience.