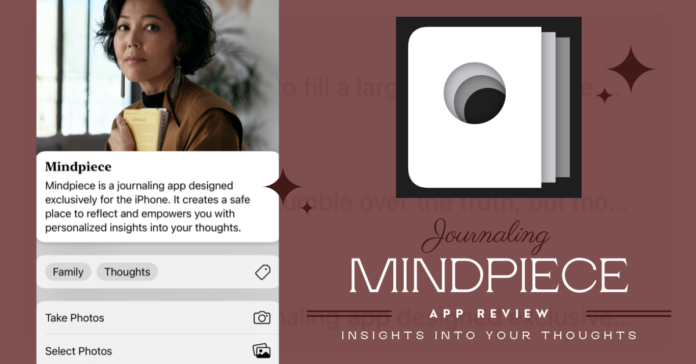 Sorting through ideas can be difficult and overwhelming. Sometimes, it feels like the best solution for organizing your thoughts is writing them down. The app Mindpiece, developed by Kamil Strzelecki, seeks to create an accessible place to write these thoughts and understand them.
The app doesn't waste any time getting the user to their journal, which is refreshing. This is due in part to how self explanatory the app is, being extremely simple to navigate. The app captures the state of the user when an entry is made, as it includes a mood scale and a time, date, and location tracker. This level of detail makes it enjoyable to sift through previous entries. If there's a specific entry the user wishes to view, the app includes a keyword search function.
You can also create "tags" to help sort through your entries. The most heavily advertised feature in the app, the "intelligence" feature, can detect underlying connections between journal entries to gain further insight into your thoughts. For instance, if loneliness becomes a recurring theme in your entries, the app emphasizes it, which prompts introspection.
Unfortunately, there isn't much else to do in the app, which wouldn't be a bother if not for the price. The user is limited to 15 entries before paying $20 to unlock unlimited entries. This price point is definitely too high for the simplistic and bare amount of content in the app. Available for less than two months, it's possible the app will have additions that justify the price.
Overall, Mindpiece is an elegant app with potential, and it deserves a look from those who want to boost their mental health through journaling. Although the price is high, some people out there may find the price worth paying, which is understandable given how user friendly and relaxing journaling in Mindpiece is.