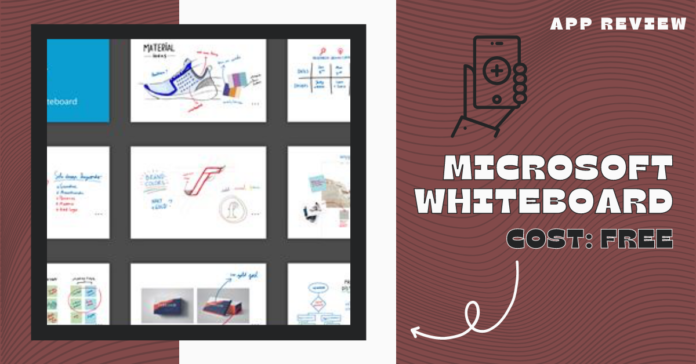 Cost: Free
After a year of online classes and meetings, it's become more important than ever to be able to work on the go. Microsoft Whiteboard is an app that brings the freedom and simplicity of a whiteboard to the digital world, and the newest updates give you more customization options.
Whiteboard allows users to write, draw, and even add sticky notes to a virtual whiteboard that can be shared with classmates or coworkers, and the interface is very similar to Microsoft Paint, making it very easy to operate for new users. Users can choose from a number of different marker types, fonts and colors to customize their whiteboard, and recently, the options for these have been updated to include more sticky note and pen colors and shapes and arrows options. Similar to a Google Workspace app like Docs or Sheets, Whiteboard allows multiple users to edit and create at once.
The only major drawback is that the app works with Microsoft Teams, so users who are accustomed to using Google platforms will need to create Microsoft accounts. Thankfully, Microsoft has made updates that increase the app's accessibility in Teams, making it easier to access with one click instead of having to go through screen sharing.
Whether you're taking notes with a study group or brainstorming at a work meeting, Whiteboard offers a wide array of tools to make collaboration more effective and fun.
Sources: https://www.microsoft.com/en-us/microsoft-365/microsoft-whiteboard/digital-whiteboard-app