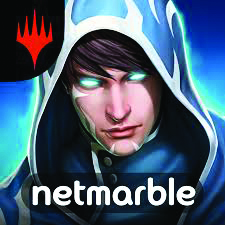 Magic: ManaStrike, Netmarble's latest mobile game based on Wizards of Coast's unbelievably successful Magic: The Gathering products, is a player-vs-player strategy game based on the characters and lore from the Magic universe. True to its trading card game roots, you will build a small deck of cards representing creatures and spells that you can use throughout the game.

The good news is that ManaStrike nails the classic themes of Magic decks: if you play a green deck, you will summon hordes of giant beasts to trample your enemies underfoot, while if you play red, you will recklessly smash into your opponents right out of the gate. The bad news is that, while the game is free-to-play, it pigeonholes you into spending real money on in-game products through microtransactions.

In all, Magic: ManaStrike is a worthy addition to the Magic series of products if you're looking for some quick games to play during your day.