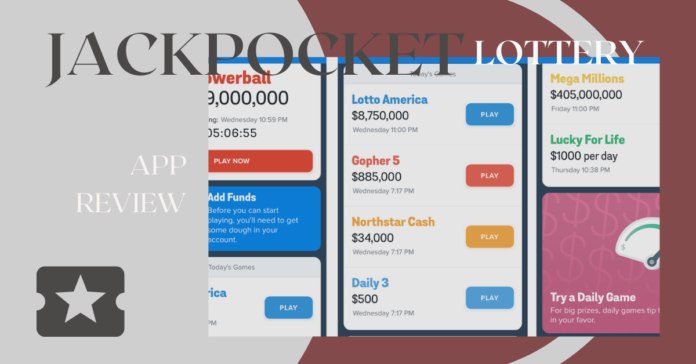 Playing in the lottery has never been easier. Jackpocket lets you buy your lottery ticket straight from your phone, which means no more having to drive to the nearest gas station and go out of your way for the possibility of winning big!
Jackpocket is the first officially licensed third-party lottery app that lets users from all over the United States participate in the lottery from anywhere. The app was founded by CEO Peter Sullivan with the purpose of making the opportunity to play in the lottery more accessible and enjoyable for everyone.
The process is simple. You first pick the game you want to participate in and can decide to either auto generate your numbers or pick them yourself. Your ticket is then bought for you and safely stored in the app. The last step is waiting to see if you're a winner.
The app gives you the opportunity to play in the Mega Million or the Powerball. Whether you choose to play in a private pool with your friends, or a public pool with thousands of strangers, buying a ticket gives you the chance to win some money. You also have the option to play in smaller cash opportunities such as the 'Pick 3 Night' where you pick three numbers between 0-9. To win the grand prize of $500, you have to match all the winning numbers drawn in their exact order. But you can also win smaller cash prices for picking the right numbers in any order.
The possibilities to win on Jackpocket are endless. The app gives you the opportunity to also choose Autoplay, which orders tickets for you every week so you never accidentally miss a drawing.
The amazing thing about participating in the lottery via Jackpocket is that in Texas, the money made off of lottery sales has gone to helping provide funding for Texas schools as well as veterans and their families.
Only available so far in a small number of states, the app is hoping to expand their presence nationwide. Jackpocket is available to download on Apple or Android devices.
Sources: