HowWeFeel is an app designed to check in on the physical and mental health of Americans. Designed to help fight COVID-19, the app tracks information, allowing doctors to discover where large outbreaks are likely to take place. If you're concerned about the personal information some COVID-19 tracking systems are asking for, this app only asks for your postal code, gender, and age, so users are able to stay anonymous. The information is then shared with a select number of doctors that are helping to fight this disease.
The app is also helpful for the user as well, because it shows how people are feeling in the same county and tells the number of COVID-19 cases reported there. HowWeFeel is clever in that it not only educates people on COVID but also allows users to check on the mental health of those around them. By showing how many people feel good or bad in their area, the user doesn't feel so alone or stressed given the current circumstances in the world.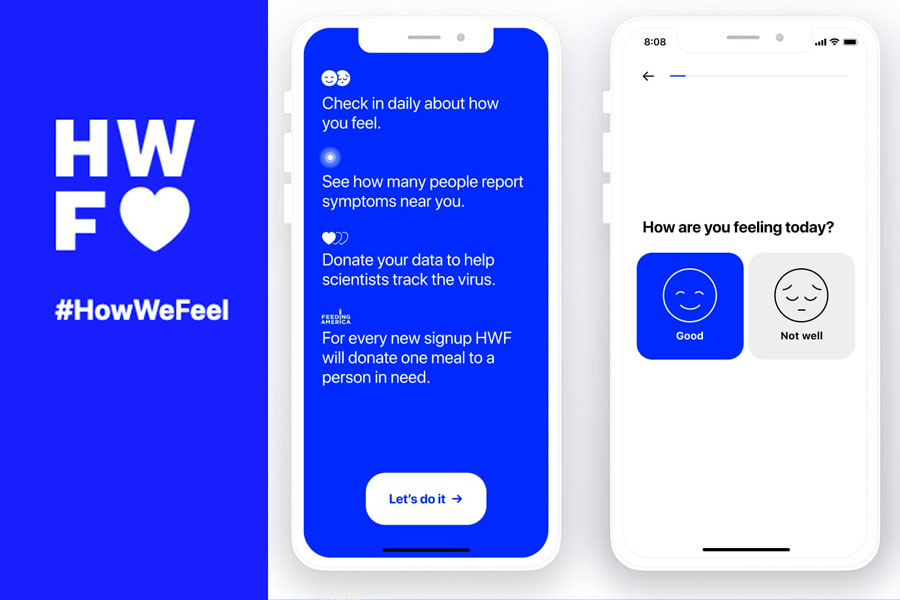 The app is easy to use and nice to look at. It gives resources to keep the user healthy and overall is well done. The one thing that could improve this app would be if it allowed individuals to see the specific emotions other people were feeling, instead of just showing how people feel overall. Another improvement would be to allow individuals to check in more than once a day.
Other than these issues, HowWeFeel is a fantastic app that really works to help its users. It's self explanatory and well laid out, and even takes its users to the CDC website when they want more information.
HowWeFeel is free and available on the app store and the android store.
SOURCES: