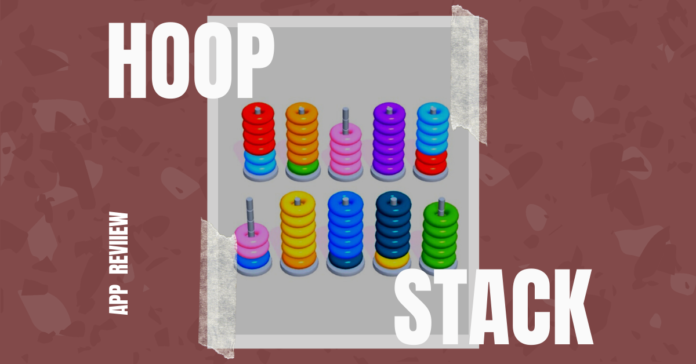 While there are so many downloadable games to choose from nowadays, a fun and exciting game that will keep you entertained and challenge your mind for hours is "Hoop Stack!" Rated number 105 on the puzzle chart in the app store, "Hoop Stack" requires players to use a mix of both strategy and skill to predict every move before it's made.
When you first enter into the app, the screen opens to multiple stacks of different colored hoops. As the player, your goal is to sort the hoops and stack them with their corresponding color. Once you move a hoop, it must go on top of a hoop of the same color. If a stack is empty, you can move any color hoop there and start a new stack. If a stack is full, and you have nowhere to move the hoop you picked up, you will have to start the round over. But don't worry. You have as many chances as you need to sort the hoops and figure out the puzzle. Once you have all the hoops stacked into the same color, you have completed the challenge and can move on to the next round!
This free, addictive, unlimited gameplay app is available in both the App Store and Google Play. While there are 30 second to a minute long ads in between rounds or when clicking the restart button to start the puzzle over again, you can remove all advertisements and banners for as little as $2.99.
If you are interested in challenging your mind, "Hoop Stack" is a fun and easy way to do it, especially while you are on the go.