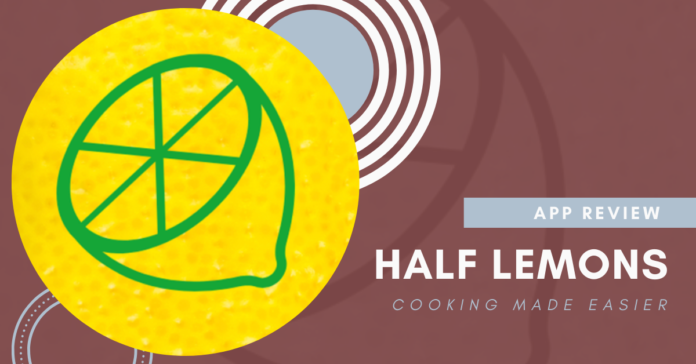 When you're feeling creative and want to cook up a new recipe in the kitchen, it can be frustrating to look at the ingredient list and see you're missing half the items. Instead of going to the store, you cook up the same old meal.
However, there's a new innovative app to help with this problem called Half Lemons! Using the ingredients you already have, Half Lemons pulls 4 star and up recipes from over 600 plus sources, making cooking easier, one new dish at a time.
To start off making tasty meals, enter all the ingredients you have in your kitchen. This includes olive oil, ground pepper, fresh cilantro, seasonal vegetables, and so much more! Within the app, the ingredients are divided into different sections, making it easier for you to add what you have. Of course, the more you enter, the more recipes you can make.
Once you've taken inventory of your kitchen, you can move onto the fun part: cooking! Scroll down on the "Recipe" tab and learn how to make Classic French Toast, or slow things down a bit with Calabrian Eggs Poached in Tomato Sauce. For dinner, try making Sweet and Spicy Glazed Chicken Thighs, or a yummy Pasta with Roasted Garlic Pancetta and Arugula. Is your mouth watering yet? Since all the recipes are hand-picked and vetted for deliciousness by the Half Lemons team, anything you cook is sure to be good!
If you want to filter recipes by a key ingredient, such as pork that's about to go bad, or tired looking broccoli, you can do that, too! Just look for the filter icon to get started. Another cool feature is that you're able to save recipes. So whether you're an avid cook or a beginner who's intimidated by the kitchen, download Half Lemons today and dive into all the possibilities your ingredients have to offer!