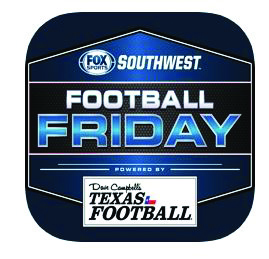 Cost: Free

Football is king in Texas. From Friday night lights to Saturday tailgates, people travel near and far to see their favorite teams play.

For college football, it's easy to keep track of your favorite teams through numerous apps and websites, but the same hasn't always been the case for high school football.

"Football Friday" has changed that. Joining Fox Sports Southwest and Dave Campbell's Texas Football, the app tracks high school games across the state, with fans updating scores and times from the stands.

Any fan is able to update games, so there is a level of trust users must have that the information is correct. While fake scores are sometimes reported, the issue is always resolved fairly quickly.

The favorite teams feature allows users to track the teams they want to, so no score will go unseen. Scores can also be tracked by district or distance from the user's location.

Available on both iOS and Android devices and with all these available features, "Football Friday" is the perfect app for people who can't make it to every game but still want to track their teams.